Special agent Yurek: why Primate of Polish Orthodox Church opposes Ukrainian autocephaly
19 November 2018, 11:21
|
Society-digest
|
|
0
|
|
Code for Blog
|
|
A reputable Polish media outlet, Rzeczypospolità, has published a dissertation about the links between the Metropolitan of Warsaw and All Poland and other Orthodox hierarchs of the country with the Special Forces of the Polish People's Republic, from which it became known that Metropolitan Sawa of the Polish Orthodox Church is nobody else than a special agent Yurek.
Journalist Vitaly Pornikov writes about it on the website of the REFL Ukrainian editorial board, according to Segodnya.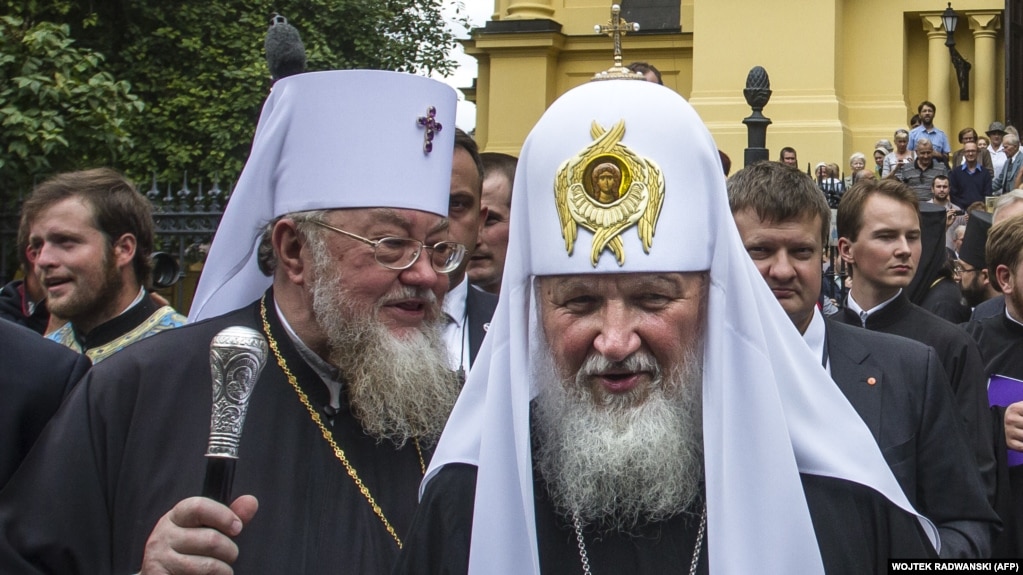 Many priests and parishioners of the Polish Orthodox Church demanded resignation of their pastors. Metropolitan Sawa would not go, but reminded parishioners of the remission of sins and apologized on behalf of all the Orthodox clergy.
Interestingly, during the struggle of the Solidarity movement with the communist regime (early 1980s), the POC led by Sawa did not support the activists, and Sawa himself even called on the Orthodox diocese not to participate in actions that "contradict the interests of the state" and supported the introduction of a martial law in Poland.
At the same time, the Polish Church in those years openly supported the Solidarity movement, and one of the heroes of resistance was the priest Jerzy Popiełuszko, the author of the article notes.
According to him, the Polish Church was even forced to abandon the autocephaly that was given to it by the Ecumenical Patriarchate and ask for the autocephalous status of the Moscow Patriarch - although the Russian Orthodox Church had no right to grant it such a status. Therefore, in those years, the Polish Orthodox Church was considered simply a branch of the Russian Orthodox Church, part of the Soviet influence in the country. Another thing is that in their struggle with Solidarity, Metropolitan Sawa and other hierarchs sowed hostility among Polish citizens of different origins and religions.
Intelligence services of socialist Poland have ceased to exist; their archives have been long made public. As a result, we know that many statements by Metropolitan Sawa were related not to politics, not to his views, not even to the advice of the Russian Orthodox Church, but to the obligations of the special agent Yurek, continues Portnikov.
"All this should be remembered when you learn that the hierarchy of the Polish Autocephalous Orthodox Church did not support the process of granting autocephaly to the Orthodox Church in Ukraine,"" he summed up.
As RISU has already reported, the Polish Orthodox Church forbade to communicate with the UOC-Kyiv Patriarchate and the Ukrainian Autocephalous Orthodox Church clergy. The ban pertains to the liturgical and prayer contacts of the Polish Orthodox priests with the Ukrainians.
Most Popular Articles month