UGCC Head for the beginning of Lent: the greatest defeat of Ukrainians will be hatred of our enemies
28 February 2017, 09:45
|
National religious question
|
0
|
|
Code for Blog
|
|
When we start fasting, let us not make sad faces, because it is a spiritual spring when the life which the Lord God gave us at the time of baptism begins to revive.
The Patriarch of Ukrainian Greek Catholic Church was reported as saying this on February 26, the Sunday of Forgiveness, in St. Catherine's (Ontario, Canada) during a pastoral visit to the Ukrainian Greek-Catholic community of the parish of Saints Cyril and Methodius, according to the Information Department of the UGCC.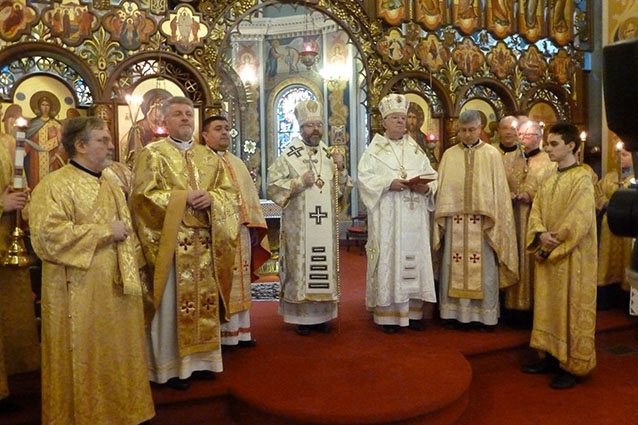 "Lent is a time of spiritual renewal. But the most important tool to start this movement is forgiveness," he said.
According to the Patriarch, the Ukrainian people, who struggle on the frontline for their freedom can hardly hear about forgiveness today.
"I was asked lots of times, how to forgive our enemies who daily kill us, taking our freedom? How to forgive in war? This is a difficult question. But my answer is: the greatest failure, the biggest defeat of the Ukrainian people will be when we start hating our enemy. Then the enemy will have defeated us in our hearts, because hatred does not give birth to heroes. Hatred breeds criminals. Heroes are born by love – the love for one's homeland, one's native land, one's people," said the patriarch.
The hierarch stressed that Ukrainian soldiers, with whom he spoke, are very concerned that they had to stop the enemy the price of his blood.
"They have remorse for having had to kill an assailant, but in none of them did I see hatred in their eyes. Their conscience makes them experience in a Christian way even the tragedy of war," said the preacher.
Patriarch Sviatoslav called everyone to ask the Lord God during Lent for forgiveness for us and our enemies.
Most Popular Articles month