3D-tour of St. Sophia cathedral in Kyiv now available
29 January 2020, 11:30
|
Religion and culture
|
0
|
|
Code for Blog
|
|
The national reserve St "Sophia of Kyiv" has developed a 3D-tour of St. Sophia Cathedral. From now on, everyone will be able to wander inside this architectural monument virtually and see it in great detail.
This was reported in the press service of the reserve.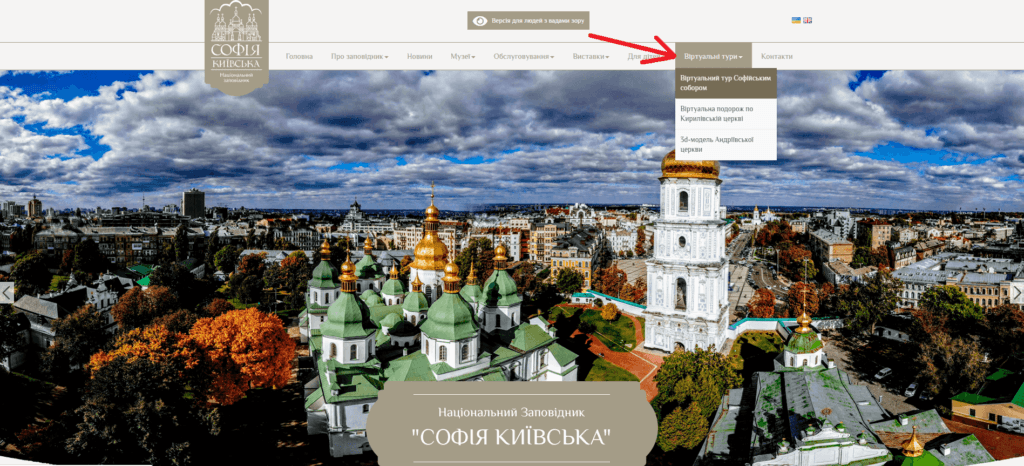 St. Sophia Cathedral is a world-famous monument of architecture and monumental painting of the XI century. It is placed on the UNESCO World Heritage List.
The date of foundation of the Cathedral is reported in the Chronicles as the years 1017 and 1037. The chroniclers consider the Great Prince of Kyiv, Yaroslav the Wise, the builder of St Sophia. The sources indicate that in this case, Yaroslav completed the initiative of his father Volodymyr.
Old Russian graffiti inscriptions on the frescoes of the Church, containing the dates 1022, 1033 and 1036, confirm the foundation of St Sofia by St Volodynyr - the Baptist of Rus.
Dedicated to the Holy Wisdom of God, the Cathedral, according to the creators, was supposed to promote Christianity in Rus.
For centuries, St. Sophia of Kyiv was the central shrine of Rus-Ukraine.
Last comments
4 June 2020, 13:46

|
4 June 2020, 13:39

За часів союза, УПЦ підлягала моіковському патріярхату, примусово. Від незалежності УПЦ старалась отримати незалежність від Москви. Тепер, коли Україна має ТОМОС та незалежність то Лавру потрібно

|
2 June 2020, 15:54

Последние события показали глубокий кризис РПЦ МП, где только отдельные редкие священнослужители твёрдо исповедуют Православную Веру, как схиигумен отец Сергий Романов, которого сейчас травят

|
Most Popular Articles month
28 May 2020, 16:06 | Scandals, crime | 30 May 2020, 07:10

Icons, books and other valuables are being taken from Kyiv-Pechersk Lavra to Moscow

12 May 2020, 12:12 | AUCCRO, inter-confessional councils | 13 May 2020, 19:26

AUCCRO suggests the government ease quarantine restrictions for religious organizations

29 May 2020, 11:37 | Religion and society | 30 May 2020, 07:04

Journalists calculated millions that Moscow Patriarchate earns monthly in Ukraine

23 May 2020, 09:35 | Church-state relations | 23 May 2020, 15:23

Zelensky responded to the petition for withdrawing Kyiv-Pecherck Lavra from UOC-MP

12 May 2020, 10:23 | Orthodox Church of Ukraine | 13 May 2020, 10:44

Hellenic Republic Council of State rejects the demand of pro-Moscow organizations to cancel the recognition of the Autocephalous Church of Ukraine by Greek Church