OCU Head: pre-election saga will come to an end -- parish transitions to OCU will pick up pace
28 July 2019, 14:21
|
Inter-Orthodox relations
|
0
|
|
Code for Blog
|
|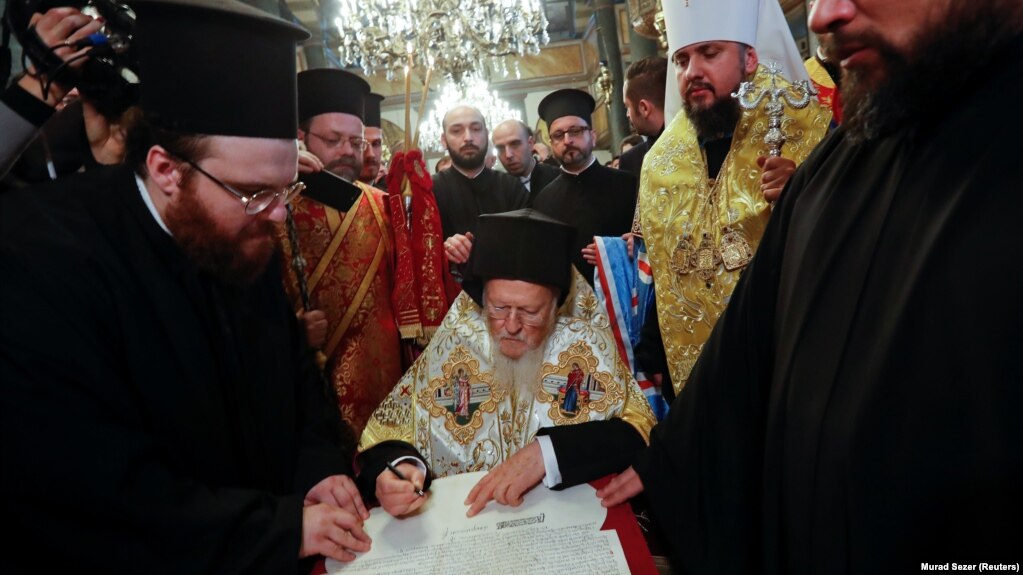 In the course of over six months that have passed since the establishment of the Orthodox Church of Ukraine, it was joined by more than 500 parishes of the Ukrainian Orthodox Church of the Moscow Patriarchate, said the head of the OCU Epifaniy at the briefing on July 28, Radio Liberty reports.
He noted that the process had slowed down somewhat in connection with the elections, but expressed the belief that the dynamics of transitions would resume over time.
"Overall, more than 500 parishes from the Moscow Patriarchate have joined the Orthodox Church of Ukraine in the course of over six months. Now we see that the process has stopped a bit, but it is still ongoing. Several parishes have already formalized their legal status with the OCU, but I believe that in the future the entire electoral saga will gradually come to an end, people will calm down and will continue to make decisions collectively, at their meetings, by a majority vote on joining our recognized Orthodox Church of Ukraine," said Metropolitan Epifaniy.
The Head of the Church met with journalists after the procession on the occasion of the 1031st Day of Baptism of Ukraine-Russia in Kyiv.
"Those who know our real, objective Ukrainian history, they perfectly understand where the roots that we are recalling today are. We remember the baptism of Rus -Ukraine, which took place here, on these hills, in the waters of the Dnieper, near Pochayna. Therefore, Russians are wrong saying that Prince Volodymyr the Great baptized all Russian lands in general, and this is very painful to hear for the Russian Orthodox Church and for the Russian state as a whole. For if we cut off these roots, and they start their history whether in the 14th or 15th centuries, of course, it will be very painful for them. But we know and will continue to study our real Ukrainian history, knowing that our Christianity was born here," the Metropolitan has summed up.
Most Popular Articles month