Police finds murderers of Pentecostals in Slovyansk
Police finds murderers of Pentecostals in Slovyansk
The Donetsk regional police solved the killing of four members of the Protestant Church "Transfiguration of the Lord", which took place in Sllovyansk in 2014, when the city was captured by Russian militants, LB.ua has reported citing the press service of the police.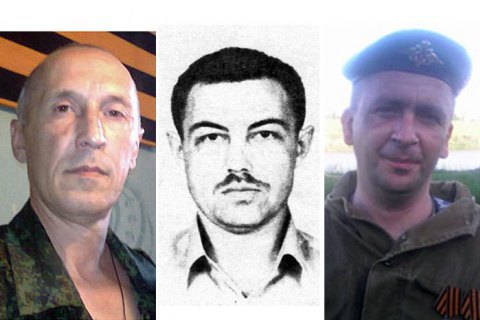 The investigation found that on June 8, 2014, the armed fighters broke into the church where the service was being held and captured two brothers, Ruvim and Albert Pavenkovys, and two of their friends, Volodymyr Velychko and Viktor Bradarsky. In a car of one of the kidnapped the money in foreign currency was found, which was the pretext to declare the Protestants American spies.
After that, the prisoners were placed in a cell of the captured fire department. Men were tortured, and in the morning they were taken out to the city, where they were shot just in a car that was burning. One of the prisoners died and burned in a car, others tried to escape and hide behind the bushes, where they were shot. The bodies were then buried in a common grave. At the same time, the killers tried to get a ransom from the relatives of the victims.
During the investigation, it was found that the Pentecostals were shot by three persons - the residents of Slovyansk Andriy Chernyshov and Yevhen Pushkov, as well as a resident of Makeyevka, Oleg Obraztsov (presumably died in 2015). They were served in absentia with charges under Article 146 (kidnapping of people), Article 127 (torture), Article 115 (murder), Article 289 (theft of the car), Part 4 Article 187 (robbery) of the Criminal Code.
Police has known that after Slovyansk was liberated by the Ukrainian Army, the slayers fled to Donetsk, where they continued to fight for the "Donetsk People's Republic".
Most Popular Articles month
25 September 2019, 14:56 | Orthodox world | 28 September 2019, 15:45

Odious Metropolitan of UOC-MP threatens with "Pan-Orthodox Apocalypse" if UOC obtains recognition of local churches

10 October 2019, 14:46 | Orthodox world | 11 October 2019, 17:03

Scary books about Tomos distributed by OCU-MP in Athens, where the Council on Recognition of the OCU convened

18 September 2019, 10:20 | Orthodox Church of Ukraine | 20 September 2019, 16:38

7 October 2019, 10:57 | Sacral art | 8 October 2019, 15:00

Most of the sacred shrines of Prince-governed Rus-Ukraine were exported to Russia - scientists

17 October 2019, 15:55 | Moscow Patriarchy | 18 October 2019, 10:08

ROC Synod disbelieves entire Greek Church could recognize OCU and called not to remember Archbishop Hieronymos for his communion with Epifaniy