Unknown scammers entice money for ATO veterans on behalf of Andriy Yurash
14 January 2020, 09:28
|
Scandals, crime
|
0
|
|
Code for Blog
|
|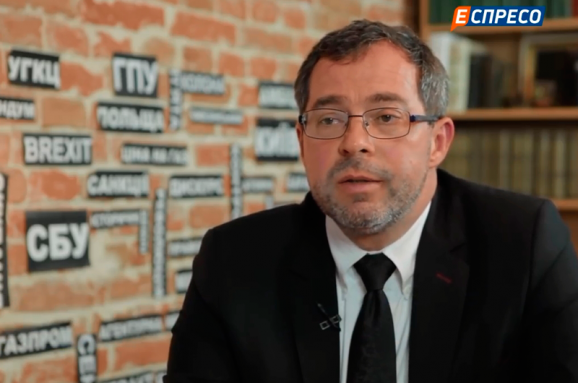 A well-known religious scholar Andriy Yurash said that on his behalf, some scammers are enticing funds from the clergymen, allegedly for the needs of people who returned from the combat zone, or for families in which someone died in the Russian-Ukrainian war.
The religious scholar has counted dozens of such cases. He wrote about this on his Facebook page.
"A few days ago, one of the priests of the UOC-MP in Kyiv told me the following (I quote):
"I have a question for you, this morning I received a call from a person who was referring to you and introduced himself as your assistant (though I did not remember the name) and asked for some aid for a disabled veteran whose family was killed in an accident. Is this information true?" At the same time, they even resented a certain certificate of an imaginary recipient of assistance, allegedly issued in the name of Vadym Cholovsky (born 26.04.1977)," Yurash said.
"A fresh example: this morning, a certain man called to the office of Kharkiv Regional State Administration from the number 063-834-41-13, and introduced himself as Bogolyubov Serhiy Volodymyrovych, my assistant and asked me the contact information of well-reputed clergy representatives in order, allegedly on my behalf, to collect money from them for the needs of ATO veterans," he added.
According to him, over the past year, similar signals came from Chernivtsi, Chernihiv, Dnipro, Kherson, Mykolayiv, and other cities.
"That is, there is no doubt that there is a criminal group that is trying to deceive people and extort funds from them.
Today, my patience broke, and I officially passed the above data and other facts to law enforcement agencies, so that finally caught the criminal scammers.
In addition, I must once again inform everyone: be critical, check the information and do not fall into the clutches of instigators and scammers! I did not give and could not have given any instructions or requests to raise funds to any person!
If something like this ever happened to someone before or will happen in the future, I ask you to immediately let me know or directly transfer the contacts of criminals to law enforcement authorities, so that those who entice the money should be put in prison together with their colleagues," Yurash said.
Most Popular Articles month