Yad Vashem gathers information about Hieromartyr Omelyan Kovch, - Ambassador of Israel to Ukraine
2 February 2020, 10:24
|
Religion and society
|
0
|
|
Code for Blog
|
|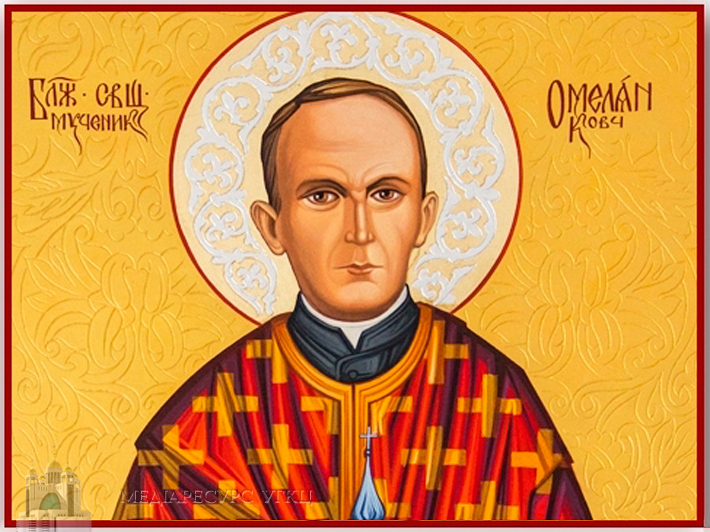 The Israeli Ambassador to Ukraine, Joel Lion, will contact Yad Vashem's leadership to check whether it is possible to grant Metropolitan Andrey Sheptytsky the honorary title of "Righteous Among the Nations".
The diplomat said this in an interview with LB.ua.
"I need to contact Yad Vashem and discuss this. I know that the press wrote about it. I know that a few years ago when we talked about Sheptytsky, they replied: if there is any new information, they will be happy to review his story again. But so far, no new information has been received. The information that is available now is not enough," the Ambassador said.
At the same time, Lion said that Yad Vashem is now collecting information about the Crimean woman Saida Arifova and the priest Omelyan Kovch, whom Zelensky recalled during a meeting with Israeli Prime Minister Benjamin Netanyahu.
"The fact is that "Yad Vashem" needs witnesses to the feat to start the procedure for assigning the title. This is a very time and effort-consuming process. That is why the title "Righteous Among the Nations" is so valuable and is not given to everyone. There are multile criteria for its assignment," the Ambassador said.
During his visit to Israel, Zelensky read and handed Prime Minister Netanyahu a letter addressed to the victims of the Holocaust tragedy and the entire Jewish people. At that point, the President of Ukraine spoke for the first time about the history of his family, who suffered during the Holocaust.
Last comments
4 June 2020, 13:46

|
4 June 2020, 13:39

За часів союза, УПЦ підлягала моіковському патріярхату, примусово. Від незалежності УПЦ старалась отримати незалежність від Москви. Тепер, коли Україна має ТОМОС та незалежність то Лавру потрібно

|
2 June 2020, 15:54

Последние события показали глубокий кризис РПЦ МП, где только отдельные редкие священнослужители твёрдо исповедуют Православную Веру, как схиигумен отец Сергий Романов, которого сейчас травят

|
Most Popular Articles month
28 May 2020, 16:06 | Scandals, crime | 30 May 2020, 07:10

Icons, books and other valuables are being taken from Kyiv-Pechersk Lavra to Moscow

12 May 2020, 12:12 | AUCCRO, inter-confessional councils | 13 May 2020, 19:26

AUCCRO suggests the government ease quarantine restrictions for religious organizations

28 May 2020, 10:15 | Church-state relations | 4 June 2020, 13:46

Petition to transfer Kyiv-Pechersk Lavra to OCU published on the government's website

29 May 2020, 11:37 | Religion and society | 30 May 2020, 07:04

Journalists calculated millions that Moscow Patriarchate earns monthly in Ukraine

23 May 2020, 09:35 | Church-state relations | 23 May 2020, 15:23

Zelensky responded to the petition for withdrawing Kyiv-Pecherck Lavra from UOC-MP