Putin ready to defend "canonical Orthodox" in Ukraine
1 February 2019, 10:22
|
Religion and policy
|
4
|
|
Code for Blog
|
|
Russian President Vladimir Putin has said Russia reserves the right to respond in the event of a threat of violations of the right to freedom of religion in neighboring countries.
He said this at the event dedicated to the decade of enthronement of the Head of the Russian Orthodox Church Patriarch Kirill, according to Ukrayinska Pravda.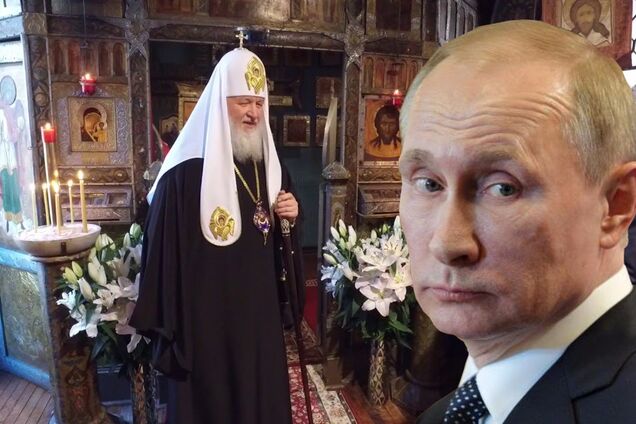 So, commenting on the rise of the autocephalous Church in Ukraine, Putin once again complained about the alleged interference of Ukrainian authorities in church affairs and added that Russia considered such actions "absolutely inadmissible".
"We have respected and will respect the independence of church life, especially in the neighboring sovereign country," he said.
"Nevertheless, we reserve the right to respond and do everything to protect human rights, including freedom of religion," Putin emphasized.
He also thanked Kirill for the 'spiritual pastoral care' of the Russian army and said it allegedly helps officers and soldiers to be convinced of their "moral rectitude."
Putin also noted the efforts of the head of the Russian Orthodox Church in "building trust" between the countries and peoples and expressed the hope that "the Russian Orthodox Church will continue to possess an effective peacekeeping power."
Last comments
15 October 2019, 22:45

|
15 October 2019, 13:47

Те що відбувається з ПЦУ після отримання Томосу про автокефалію назвати "розвитком" важко. Швидше то були намагання створити (а в кого протидіяти створенню) автокефального Київського

|
12 October 2019, 18:30

Ну що ж: та штучна ізоляція (невизнання) ПЦУ у світовому православ'ї, що її цинічно й зухвало інспірував, тиснув і нагнітав (відповідні страшилки-жахалки) МП, по суті, подолана. Принаймні, успішний

|
12 October 2019, 15:08

Слава Богу ! Це дійсно вияв мужності предстоятеля та єпископату Елладської церкви. Пам'ятаймо про це.

|
Most Popular Articles month
17 September 2019, 09:57 | Interchurch relations | 17 September 2019, 23:15

Patriarch Sviatoslav of UGCC meets with Ecumenical Patriarch Bartholomew in Rome

25 September 2019, 14:56 | Orthodox world | 28 September 2019, 15:45

Odious Metropolitan of UOC-MP threatens with "Pan-Orthodox Apocalypse" if UOC obtains recognition of local churches

7 October 2019, 10:57 | Sacral art | 8 October 2019, 15:00

Most of the sacred shrines of Prince-governed Rus-Ukraine were exported to Russia - scientists

10 October 2019, 14:46 | Orthodox world | 11 October 2019, 17:03

Scary books about Tomos distributed by OCU-MP in Athens, where the Council on Recognition of the OCU convened

18 September 2019, 10:20 | Orthodox Church of Ukraine | 20 September 2019, 16:38