UOC-MP Metropolitan Onufriy met with posters "Away from Ukraine" in Kropyvnytskyy
18 September 2017, 11:14
|
Protests and conflicts
|
1
|
|
Code for Blog
|
|
On September 17, activists held a protest rally during a visit that Metropolitan Onufriy (Berezovsky), Primate of the UOC-MP, made to Kropyvnytskyy.
It is reported by Depo.Kropivnytsky.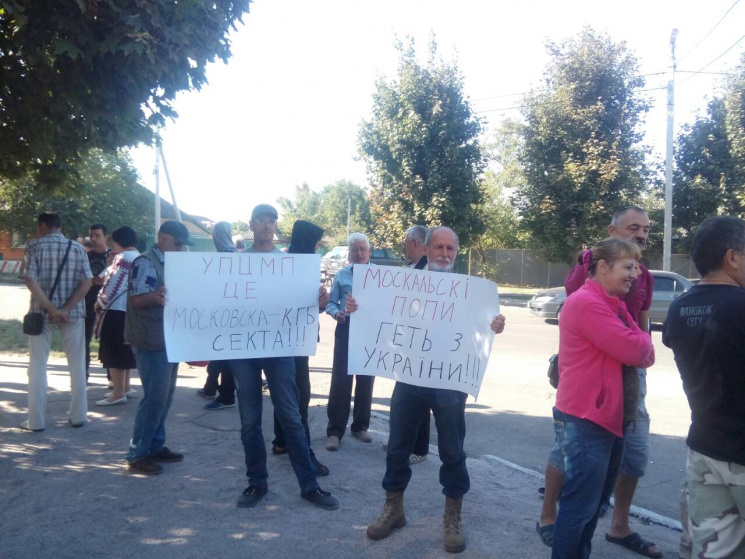 The posters featuring "UOC MP - the Moscow KGB-sect" and "Muscovite priests get out of Ukraine!" were carried by nearly 20 activists who came to the Holy Ascension Cathedral of St. Elizabeth monastery, located in Nova Balashivka.
There were no clashes near the temple, according to eyewitnesses.
Metropolitan Onufriy, accompanied by guards and clerics, went to the cathedral, where he served the Divine Liturgy.
Neighboring dioceses of the UOC (MP) dispatched their faithful from the regions of the Oblast to the church consecration.
As reported, in addition to the consecration of the new temple, Metropolitan Onufriy planned to participate in the celebrations of the 70th anniversary of the establishment of Diocese of Kirovohrad and the nameday of its leader - Metropolitan Ioasaf (Guben).
Most Popular Articles month