OCU Head on why convening Local Council now is not appropriate
6 June 2019, 09:00
|
Orthodox Church of Ukraine
|
4
|
|
Code for Blog
|
|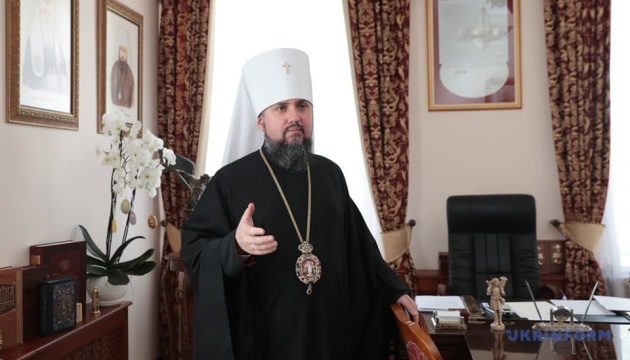 The Primate of the Orthodox Church of Ukraine, Metropolitan Epifaniy, considers it inappropriate to convene a local Council with the participation of hierarchs, clergy and laity.
He said this in an interview with UKRINFORM.
"The Council is a means, not an end, and -- if necessary in the future -- the Councils of Bishops and Local Councils of our Church will be held. But a Council is intended to solve certain specific issues. Convocation of a Local Council is inappropriate for the reason that appeals to hold it are associated with the attempt to renounce the Unification Council, to oppose it," said Metropolitan Epifaniy.
The Primate of the OCU also noted that "some people see the need to convene the Council to return everything back to the situation before December 15 last year, but this brings only confusion and division in our Church, so now there is no need to hold the Council".
"A few months ago, we held a Unification Local Orthodox Council at which we almost unanimously adopted the Charter of this Church. There is no urgent need to convene [another one] now. But we, as a Church, will be guided by the Council, we will gather Councils as necessary. Pursuant to the Charter, Local Councils of our Church should be held every five years, the Councils of Bishops should meet every year. But if required, it can assemble more often," said the Primate of the OCU.
As it was reported, on December 15, 2018, the Unification Church Council was held in Kyiv, which created the OCU and elected Metropolitan Epifaniy as its Primate.
The newly established Church had integrated the UOC-KP, UAOC and individual bishops of the UOC-Moscow Patriarchate.
During the Council, Filaret signed a decision to dissolve the Ukrainian Orthodox Church of the Kyiv Patriarchate.
In early January 2019, the newly formed Church received the Tomos of autocephaly from the Ecumenical Patriarch.
However, on May 14, Patriarch Emeritus Filaret issued an appeal in which he announced that the Kyiv Patriarchate continued to exist, while he remained its effective Patriarch.
Most Popular Articles month