Archimandrite Cyril (Hovorun): even Phanar does not know exact date of Synod to consider the Tomos
3 June 2018, 13:26
|
Inter-Orthodox relations
|
19
|
|
Code for Blog
|
|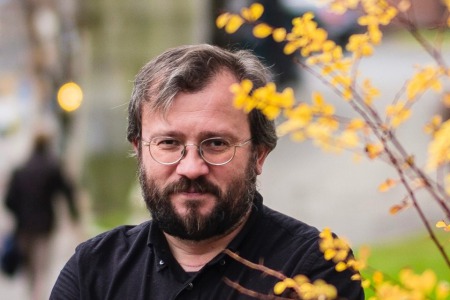 The date of the Synod of the Patriarchate of Constantinople, which will consider the Tomos of autocephaly of the UOC, will depend on how events in Ukraine will unfold. For himself, Patriarch Bartholomew has already made a decision.
Professor of the University of Los Angeles, Archimandrite Cyril (Govorun) expressed this opinion in an interview with Radio Maria.
"Even Phanar cannot predict the date of such a Synod. There is hardly any reason to hope that such a Synod will happen quickly. Maybe it will be held in late June," he said.
According to him, Ukrainian clergymen should convene the Council and create an entity to which Patriarch Bartholomew will provide the Tomos.
"Obviously, some new ecclesial-administrative entity must be set up, which will be bestowed the Tomos ... The Synod in Constantinople will be held closer to that Council that will take place in Ukraine and which will give impetus to this process. The meeting in Constantinople will be tied to this Council," noted Archimandrite.
In his opinion, the newly formed entity should receive the status of a legal entity. Archimandrite Cyril also predicted that the formation of the One Local Orthodox Church would not be painless.
"There will be conflicts, you do not have to close your eyes. We must realize that there will be zones of tension. Moreover, that side of the church, which stands for the preservation of the status quo, will emphasize these problems," warned the clergyman.
Archimandrite Cyril (Hovorun) also noticed that neither the trips of politicians and clergy of the Russian Orthodox Church to the representatives of the Local Orthodox Churches, nor the voyages of the faithful on the Phanar, with signatures against the autocephaly of the UOC, mattered any longer, since Patriarch Bartholomew made a decision regarding the Tomos to the Ukrainian Church.
Most Popular Articles month