Russian intelligence services intimidate priests of UOC-MP on election eve
18 February 2019, 14:30
|
Religion and policy
|
0
|
|
Code for Blog
|
|
Russian intelligence services launch attacks on churches and intimidate priests of the UOC-Moscow Patriarchate to destabilize the situation in Ukraine on the eve of the presidential elections.
Vasyl Hrytsak, the Security Service of Ukraine Head said this at a coordination meeting of law-enforcement agencies, Ukrayinska Pravda reports.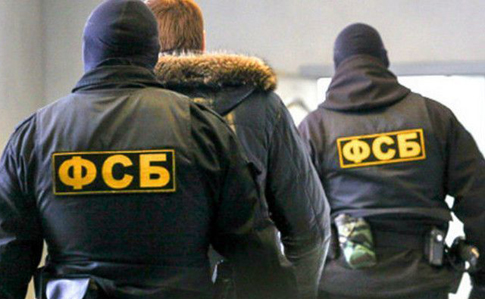 "Is there an interference in the elections? I am convinced it will be made. Attempts to intervene by the Russian Federation will be recorded the first," he said.
Hrytsak added that the SBU has already recorded how "the religious card of Ukraine is being played".
"After Russia lost its battle for the Tomos and the Orthodox Church was set up in Ukraine, our 'friends' in order to destabilize the religious situation in Ukraine are resorting to unlawful activities directed against the religious buildings of the UOC-MP," said Hrytsak .
He also noted that Russian intelligence services intimidate priests.
"Before committing any extremist or illegal actions against religious buildings, the task is set to intimidate representatives of the UOC-MP, so that their reaction, so to speak, looked more natural," Hrytsak said.
The head of the SBU added that the attacks on the churches were recorded in the east of the country.
"The attacks on the religious buildings of the Moscow Patriarchate were organized from the territory of the occupied Donbass, but we have confirmed evidence that plans for destabilization or involvement of the religious factor in Ukraine to destabilize the situation on a religious basis were coordinated with the FSB of the Russian Federation in Rostov region," said Hrytsak.
Earlier, the SBU reported that Russian intelligence services are looking for people who are ready to set on fire the churches of the Ukrainian Orthodox Church of the Moscow Patriarchate in exchange for money.
Most Popular Articles month