Ukrainian Greek Catholics prepared Voter Memo, moral benchmark, for upcoming Presidential election
19 December 2018, 13:16
|
Religion and policy
|
0
|
|
Code for Blog
|
|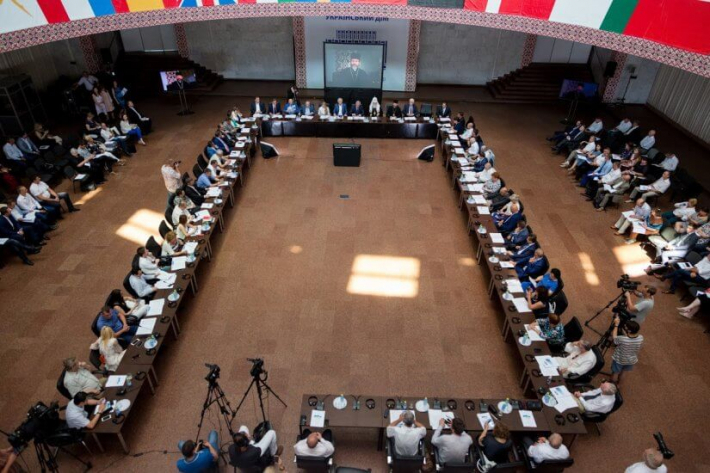 At the national Transformation of Ukraine forum, Patriarch Svyatoslav of the Ukrainian Greek Catholic Church presented the main points of the Voter Memo which the believers have made and which will serve as a moral benchmark for the next presidential election in Ukraine.
The Department of Information of the UGCC reported this.
The Patriarch reminded that at the end of September the All-Ukrainian Congress of laity of the UGCC took place. The idea of ​​the transformation of Ukraine was the focus of the active lay people, secular movements, various communities and organizations. As a result, an initiative was taken to prepare a certain voter's memo so that it was possible to give people on behalf of the Church a moral guidance to understand the various electoral programs that they will hear at the coming presidential and -- later -- parliamentary election campaigns.
According to the Primate, the laity have elaborated the Decalogue of the Ukrainian politics, according to which they shall make their conscious and responsible choice when electing the President next year.
"First of all, as a very important moral foundation of European Ukraine, which we together want to build, the lay people have demanded the protection of human life from conception to natural death," said the head of the UGCC.
The next requirement is protection of dignity of every human person, respect for the dignity of the human person being the cornerstone of the social doctrine of the Church.
The third component of the memo is the protection of family values ​​in our Ukrainian state.
"Our lay people will be very demanding to different politicians who will stand for election, they will demand that they protect the family as the basic cell of Ukrainian society. And therefore, candidates must take on the responsibility to confront different kinds of ideologies or patterns of behavior that destroy family values ​," said His Beatitude Sviatoslav.
According to him, it is worth mentioning the so-called gender ideology, which today is trying to conquer the legal field of Ukraine ...
"An extremely important requirement that our voters will put forward to their elected representatives is the reason why one or another politician wants to go to power. If someone tries to go to power to rule and not serve, then such a politician and such a political party will gain no support from our people," emphasized Patriarch Sviatoslav.
Most Popular Articles month