Ukraine calls on OSCE to address issue of persecution of OCU in Crimea
15 February 2019, 11:16
|
International relations
|
0
|
|
Code for Blog
|
|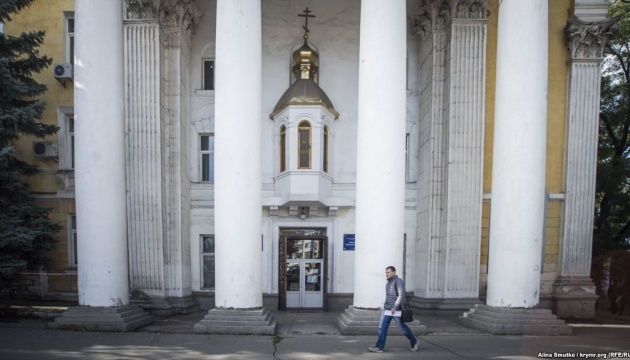 Ukraine calls on the OSCE executive bodies, including the Special Monitoring Mission, to address the persecution of the Ukrainian Orthodox Church in the occupied Crimea.
This was stated during a meeting of the Permanent Council of the OSCE in Vienna on Thursday, Permanent Representative of Ukraine to the International Organizations in Vienna, Ihor Prokopchuk, referring to the data of Ukrainian competent authorities, reports Ukrinform.
"We bring to the attention of the Permanent Council that in Crimea, in illegally occupied Simferopol, Russian occupiers ordered the One Ukrainian Orthodox Church to vacate the premises in this city. This order of the occupation administration is aimed at the actual elimination of the presence of the Ukrainian Orthodox Church on the peninsula and the religious life of its six parishes. We urge the executive bodies of the OSCE, including the SMM, to pay due attention to this issue and to respond to these developments," he said.
The diplomat called on Russia to stop such repressive measures and to comply with OSCE commitments on freedom of thought, conscience, religion and belief.
"We once again urge the Russian Federation to stop its illegal occupation of Crimea and aggression against Ukraine, including by withdrawing its armed formations from the occupied territories of Ukraine and fully fulfilling its obligations under the Minsk Agreements," Prokopchuk said.
Most Popular Articles month