Russia restricts religious freedom in Crimea
27 April 2018, 11:38
|
International relations
|
0
|
|
Code for Blog
|
|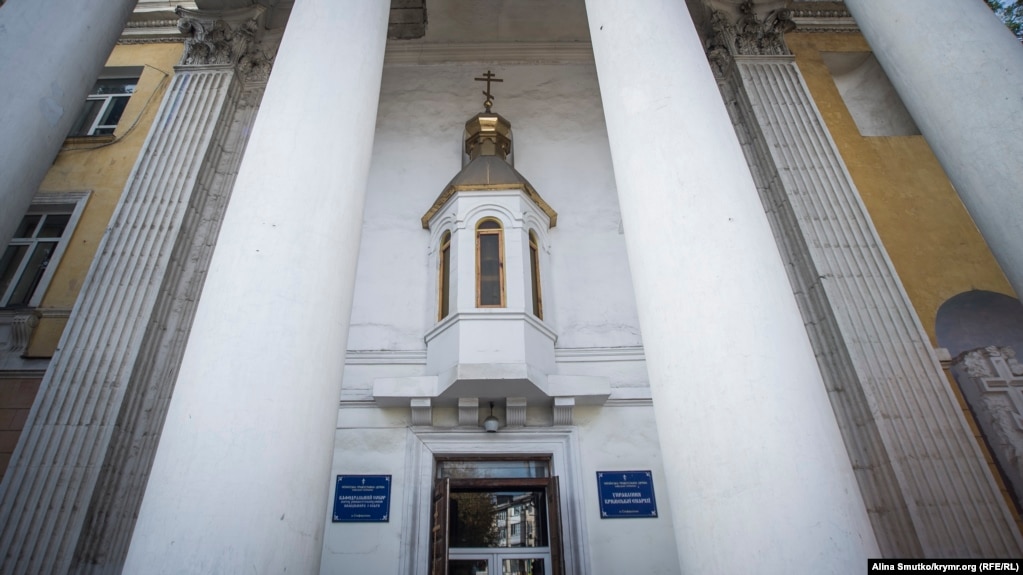 Russian repressive laws have "significantly reduced religious freedom" in the annexed Crimea, in particular, Russia has refused to register the Ukrainian Orthodox Church of the Kyiv Patriarchate on the peninsula. This is stated in the annual report of the US Commission on International Religious Freedom (USCIRF), which documented violations of freedom of religion in 28 countries of the world in 2017, Radio Liberty has reported.
"According to the UN, there were about 2,200 religious organizations in Crimea, both registered and unregistered. As of September 2017, about 800 were recorded. The UOC-KP refused to register, considering the occupation illegal. The UGCC, apparently, is also not registered," the message says.
The document also states that in June 2017, in accordance with the decision of the Russian Supreme Court to ban the Church of Jehovah's Witnesses, all 22 local religious organizations representing 8 thousand parishioners were officially banned on the territory of Russia annexed by Crimea.
International organizations recognized the occupation and annexation of the Crimea illegal and condemned Russia's actions. Western countries introduced a series of economic sanctions. Russia denies the occupation of the peninsula and calls it "the restoration of historical justice." The Verkhovna Rada of Ukraine officially announced the date of February 20, 2014 as the beginning of the temporary occupation of Crimea and Sevastopol by Russia.
Last comments
25 March 2019, 16:27

|
25 March 2019, 12:05

Даже пингвины поймут его незаконность и фальш и будут долго над ним смеяться. Хотя, с другой стороны, может быть, это хитро задуманная спецоперация Денисенко и Думенко - не признала "пцу"

|
25 March 2019, 11:56

Друже! Що ж ти так? Слово Боже проповідується всім і всюди. Святий Франциск смиренно шукав Божу істину, проповідував птахам. Ну і Патріарх Московський вже був замічений в компанії цих милих і

|
25 March 2019, 11:34

Якщо ти пінгвін, то знай, що в Антарктиді практично постійно присутні люди - зокрема, українські дослідники. І є храм ПЦУ.

|
Most Popular Articles month
16 March 2019, 10:25 | UGCC | 22 March 2019, 12:39

UGCC Head: Aspiration to pray in St Sophia of Kyiv means having access to own origins, not real estate right

15 March 2019, 16:22 | Orthodox Church of Ukraine | 17 March 2019, 20:30

11 March 2019, 09:07 | Inter-Orthodox relations | 15 March 2019, 22:46

Patriarch Bartholomew presents to Albanian Primate evidence of legitimacy of bishop ordinations in OCU

1 March 2019, 11:18 | Orthodox Church of Ukraine | 6 March 2019, 20:04

Epifaniy: OCU ready for common use of churches by parishes of two Churches

16 March 2019, 14:14 | Islam | 17 March 2019, 17:12

New Zealand mosque shooter threatens Muslims and Ukraine in his manifesto