Patriarch Sviatoslav: Greek Catholics were the first to respond to Holodomor in Ukraine
23 November 2018, 16:27
|
National religious question
|
0
|
|
Code for Blog
|
|
During his speech in parliament on November 23, commemorating the Holodomor of 1932-33, Patriarch of the Ukrainian Greek-Catholic Church Svyatoslav (Shevchuk) reminded that the Greek Catholics were the first to respond to this tragedy.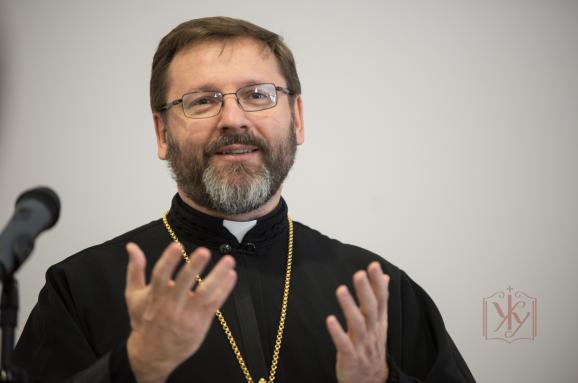 "It was Andrey Sheptytsky who first spoke about the Holodomor and created the Rescue Committee of Ukrainians," said the first hierarch.
The head of the UGCC added that the Greek Catholic bishops not only disseminated information about the terrible events in Ukraine, but also tried to help the victims. People responded to this call. Although they themselves were not rich, but they collected a large amount of donations.
"Later representatives of other churches and nations joined our bishops," said the head of the UGCC.
Patriarch Sviatoslav emphasized that we need to remember these terrible events, and pray for the victims.
"Eternal memory to those who perished! Eternal glory to those who saved at least one Ukrainian soul!" he said.
Most Popular Articles month
22 January 2020, 10:50 | UGCC | 24 January 2020, 10:46

Chief rabbi of Ukraine asks Yad Vashem to recognize Andrey Sheptytsky as Righteous Among the Nations

13 January 2020, 11:14 | Religion and policy | 17 January 2020, 18:36

Metropolitan Agafangel of UOC-MP "endures a night of persecution" by Ukrainian adepts of Devil

20 January 2020, 11:26 | National religious question | 21 January 2020, 11:55

21 January 2020, 10:28 | UOC KP | 21 January 2020, 19:51

23 January 2020, 15:47 | International relations | 24 January 2020, 17:40

Volodymyr Zelenskyy visited the Wailing Wall and joined the prayer for peace in Ukraine