Patriarch Filaret blessed the monument to Olena Teliha - Ukrainian poetess killed in Babyn Yar
27 February 2017, 10:04
|
National religious question
|
0
|
|
Code for Blog
|
|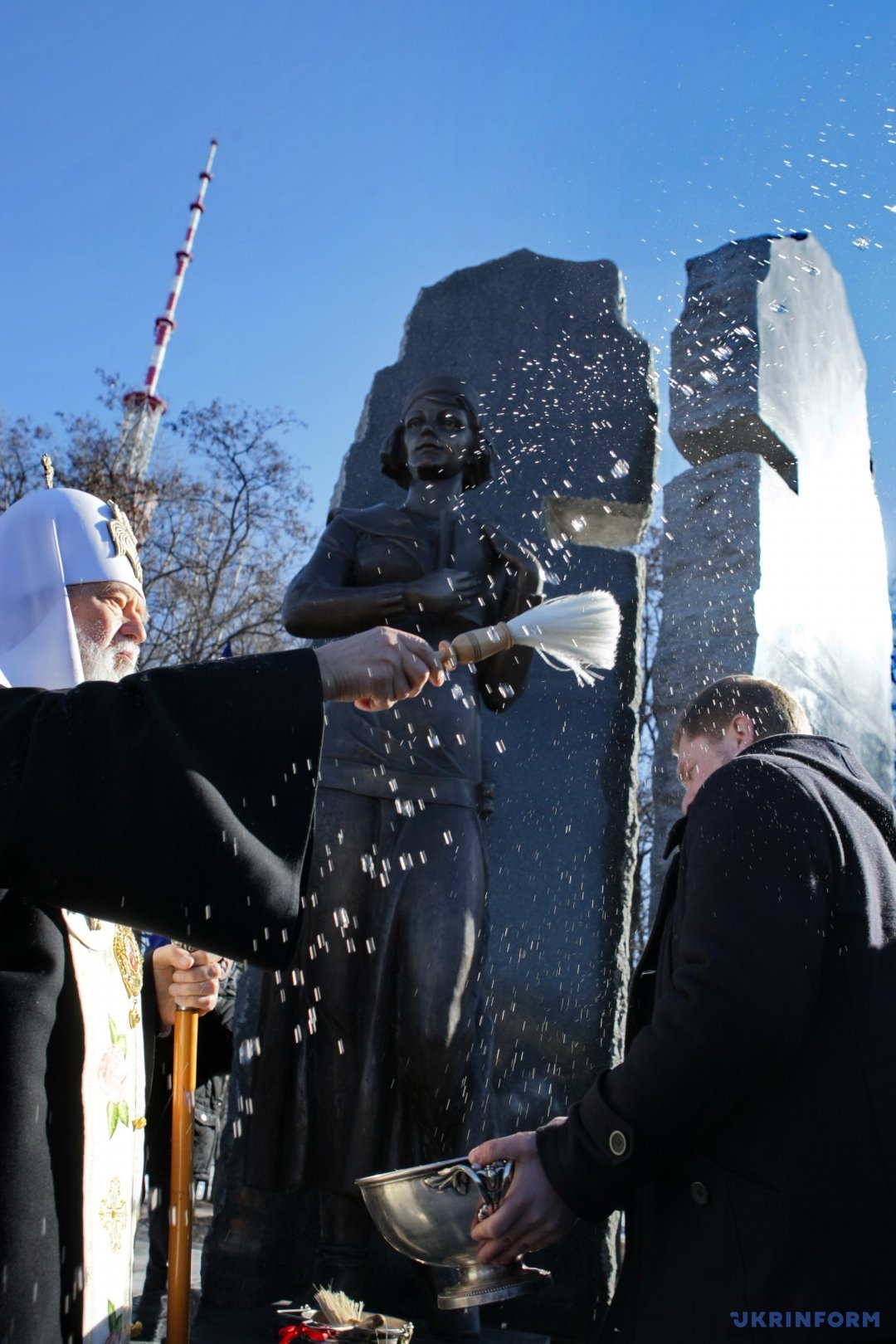 On February 25, Kyiv Mayor Vitali Klitschko along with Kyiv residents, government officials and clergy unveiled the monument to the participant of the Ukrainian liberation movement and poetess Olena Teliha in the National Historical Memorial Preserve Babyn Yar. It is reported by Ukrinform.
Patriarch Filaret blessed the monument and stressed that Ukrainians, when honoring the memory of poetess Olena Teliha, simultaneously pay homage to all the fighters for the independence of our country.
"The opening of this monument means that today we honor the memory of all those who fought for the independence of our Ukraine. Our people prove that they are worthy to have their own independent Ukrainian state by giving their lives for the freedom of Ukraine," said the hierarch.
He stressed that in these difficult times when our state has to counter the Russian aggression, Ukrainians must unite and not confront each other.
"The main task facing us is to defend the independence of our country," said the Patriarch.
Speaking at the opening ceremony also was Vice Prime Minister of Ukraine Pavlo Rozenko and Culture Minister Yevhen Nyschuk
Most Popular Articles month