On January 31, Law on Jurisdiction Change comes into force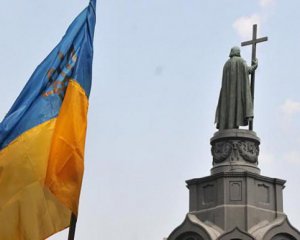 Law No. 4128-d on juricdiction change by religious communities was published in Holos Ukrayiny (Voice of Ukraine).
The document is to become operational on January 31, according to GazetaUA.
The law provides that a community may decide on jurisdiction change to another church by two-thirds of the votes of those present at the assembly of parishioners. Following the decision to change affiliation a moratorium is imposed on the alienation of community property before the legal completion of the procedure.
The document ensures that double registration is avoided and allows religious communities to independently decide how they accept and exclude members.
On January 17, the Verkhovna Rada adopted Bill No. 4128-d on the subordination of religious organizations and the procedure for their state registration as legal entities.
Former Party of Regions MPs tried to disrupt the vote. Vadym Novynsky came up to the presidium and demanded that Speaker Parubiy remove the issue from consideration. To this, he received the answer, "Get away from me, the unholy. Get away from me."
Most Popular Articles month