ROC comments on the decision of the anti-raider commission regarding the Pochayiv Lavra
24 November 2018, 08:53
|
Church-state relations
|
0
|
|
Code for Blog
|
|
The decision of the commission of the Ministry of Justice of Ukraine to strip the Ukrainian Orthodox Church-Moscow Patriarchate of the right to use the set of buildings of the Holy Assumption Pochayiv Lavra marks the beginning of massive pressure on the UOC. Deputy Chairman of the Synodal Department of Foreign Relations of the Russian Orthodox Church archpriest Nikolai Balashov said this in an interview with Interfax.
"The information we receive evidences the preparation of extensive pressure on the canonical Ukrainian Orthodox Church, its monasteries and churches," he said.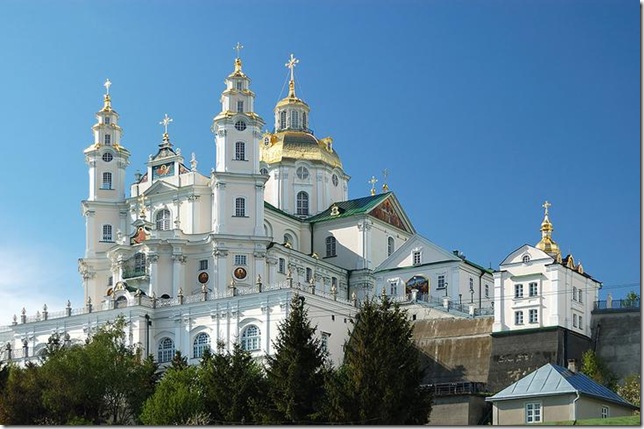 Balashov reminded that the President of Ukraine spoke about the voluntary nature of the adherence of the communities to the One Local Church created in the country.
"There is only one issue: there will be practically no monks there," said the source of the agency, stressing that now in the Pochyiv Lavra there are more monks "than the schismatics of different styles have all over Ukraine."
As reported, the Committee of the Ministry of Justice investigating complaints in the field of state registration abolished the illegal re-registration of a set of buildings of the Holy Assumption Pochayiv Lavra.
On November 20, the session of the Pochayiv City Council did not uphold a free transfer to the Moscow Patriarchate of 2.5 hectares of land in the city.
On November 19, a group of councilors of the Pochayiv city and Ternopil regional councils from the All-Ukrainian association Svoboda demonstrated a video material during a briefing in Ternopil, which in their opinion suggests that the monks of the Pochayiv Monastery of the UOC (MP) offered money to one of the councilors of Pochayiv for a positive decision on land plots.
Earlier, a councilor of the Pochayiv City Council Taras Palyanytsia issued a document according to which the buildings of the Pochayiv Monastery were illegally transferred to the UOC of the Moscow Patriarchate until 2052. The police initiated criminal proceedings on this ground.
Most Popular Articles month