Chief Rabbi of Chernivtsi region dies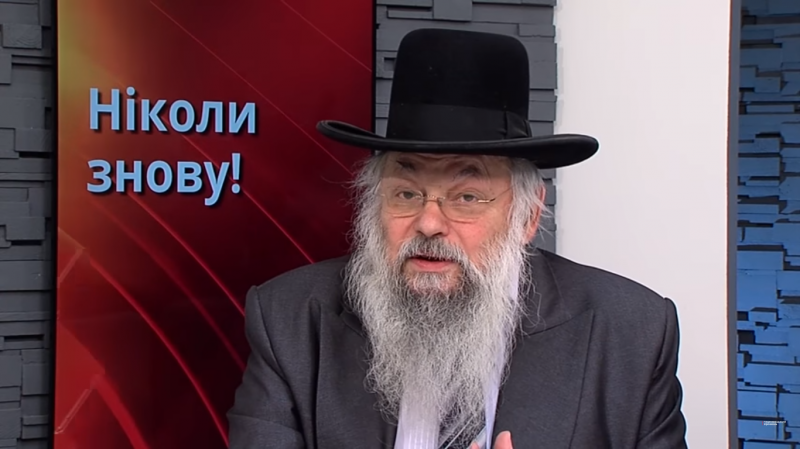 The chief rabbi of the Chernivtsi region, Noah Kofmansky died in Chernivtsi on May 20. This is reported by "Molodyy Bukovynets".
The farewell with the rabbi will be held on Tuesday, May 22, from 10 to 12 hours at the Jewish House on Teatralna Square, 5.
Noah Kofmansky was born on September 13, 1946, in Chernivtsi to a deeply religious family. His grandfather was a rabbi. He received secular education at the universities of Moscow and Chernivtsi.
He worked at large enterprises in Chernivtsi. In the late 70's he traveled to Israel and received education in religious centers.
Since 1995, he headed the Jewish religious community, was the chief rabbi of the Chernivtsi region.
He was a lecturer at the Faculty of Theology at the National University, Sunday School at a synagogue, engaged in philanthropy, collaborated with Hesed and international Jewish charity organizations
Last comments
25 March 2019, 16:27

|
24 March 2019, 12:14

Сколько тебе заплатили ФСБ за это кукареканье по всему сайту, русский петух?)) Марш на свою парашу и сиди там тихо, быдло!

|
23 March 2019, 13:22

Верх лицемерия! Сидеть и глумиться в президиуме "собора" древней Софии, давить даже на самого Денисенко, чтобы состряпать какую-то никем не признанную псевдоцерковь "пцу",

|
Most Popular Articles month