Procedure of election of new Primate of Ukrainian Church announced
15 December 2018, 09:07
|
Orthodox world
|
0
|
|
Code for Blog
|
|
According to preliminary estimates, 192 delegates will attend the Unification Council, which will be held on December 15, and they will elect a Primate in two rounds.
People familiar with the matter told Ukrayinska Pravda.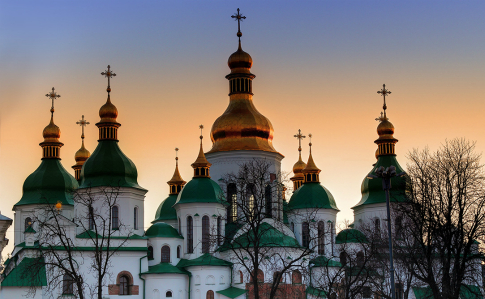 From the Ukrainian Orthodox Church Kyiv Patriarchate, 42 archbishops will attend the Council, together with one priest and layman -- a total of 126 delegates.
The Ukrainian Autocephalous Orthodox Church confirmed the participation of 12 bishops and each of them will take a priest and layman -- that is, 36 delegates.
"Participation of 10 bishops with a priest and a layman confirmed by the Moscow Patriarchate -- in total 30 people," the source noted.
In general, according to preliminary estimates (by exarchs of the Ecumenical Patriarch), 64 bishops, 64 priests and 64 laymen will participate in the Council, and a total of 192 members of the Unification Council.
During the council there will be a secret vote for the Primate. It will have two rounds. First round - rating voting. The Primate will be elected out of three candidates who receive the most votes of the members of the Council in the second tour.
Such a procedure for the election of the Primate leaves space for intrigue, since it makes real a nomination not only of Metropolitan Epifaniy, supported on Thursday by the Council of the Kyiv Patriarchate, but also of Metropolitan Michael, who was supported by the minority at the UOC-KP Council.
In addition, the event will be attended by both honored guests - President of Ukraine Petro Poroshenko and Verkhovna Rada Speaker Andriy Parubiy.
According to sources of Ukrayinska Pravda, the Council will begin with the brief service of God at 10 am. Then the president will speak and after that the clergy will decide on the agenda.
Most Popular Articles month