Ecumenical Patriarchate adjourns Synod to October
22 August 2018, 13:01
|
Ecumenical Patriarchate
|
1
|
|
Code for Blog
|
|
The Ecumenical Patriarchate adjourned its Synod session to October. LB.ua reported this citing their own sources in the Church milieu.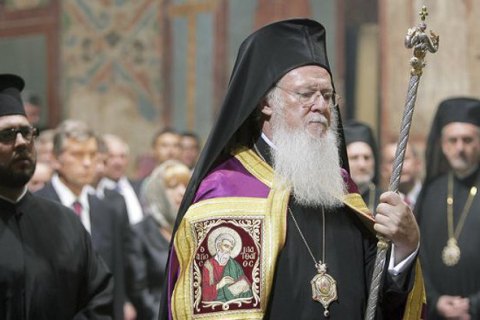 This meeting was scheduled for September 10, and there was a high probability that the Ukrainian Church issue would be solved there. Now its solution is postponed at least until October (approximate dates for the Synod - October 9-11).
However, as planned earlier, in the first days of September in Istanbul a Synaxis will take place –- an assembly of all the bishops of the Orthodox Church of Constantinople, led by Patriarch Bartholomew. Prior to that, Ecumenical Patriarch Bartholomew is to meet with the Head of the Russian Orthodox Church Patriarch Kirill (August 31 at the Phanar).
Experts in Church circles believe that the Synaxis - the bishops' assembly of Constantinople - will most likely discuss the issues of autocephaly of the Ukrainian and Macedonian Churches.
However, the decision on these issues is not the prerogative of Synaxis, but of the Synod.
Most Popular Articles month