Pittsburgh tragedy victims to be commemorated in all Ukrainian synagogues
1 November 2018, 11:53
|
Religious ceremonies and pilgrimage
|
0
|
|
Code for Blog
|
|
Ukrainian Jews this Saturday will join the world-wide campaign to commemorate the victims of the Pittsburgh tragedy. Co-president of the Association of Jewish Organizations and Communities Yosyf Zisels wrote this on his Facebook page:
"Dear friends, colleagues, tribesmen, Jews of Ukraine!
Last Saturday, the whole world was shocked by the tragedy in Pittsburgh when a man named Robert Bowes shot 11 people in the synagogue "Ez Chaim" and injured six others.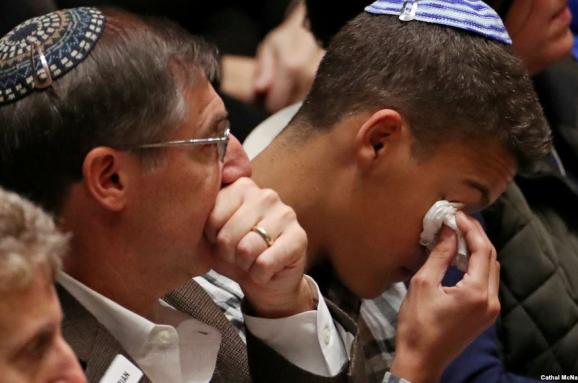 US President Donald Trump ordered to dip the flags on the White House to commemorate the victims, sympathies were expressed by heads of state of many countries, including President of Ukraine Petro Poroshenko," he said.
Yosyf Zisels said that the American Jewish Committee urged all Jews from all over the world to come this shabbat - November 3, 2018 - for the morning service in the synagogues of their cities, to express solidarity with the families of the victims of the tragedy.
"VAAD of Ukraine joins this action and asks you not to remain indifferent. We are waiting for you this Saturday from 9:00 to 11:30 in all the synagogues of Ukraine," invoked Zisels.
Most Popular Articles month