Ministry of Internal Affairs: 200,000 people to participate in festivities on the Day of Baptism in Kyiv
26 July 2018, 11:03
|
Religious ceremonies and pilgrimage
|
0
|
|
Code for Blog
|
|
The Ministry of Internal Affairs of Ukraine expects that about 200,000 people will take part in religious events on the Day of Baptism of Kyivan Rus on July 27-28, in Kyiv, Radio Liberty reports.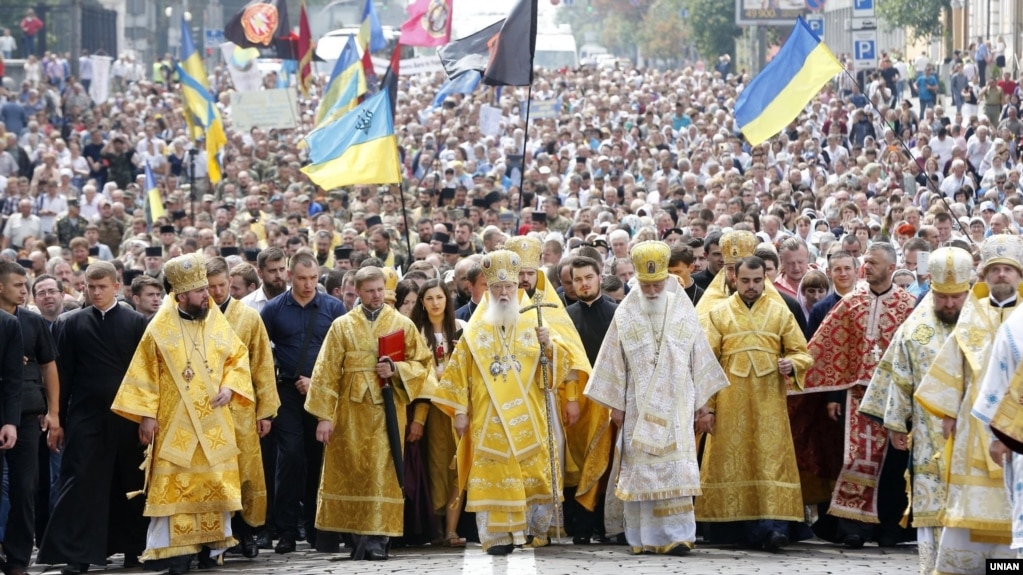 According to Andriy Kryschenko, Deputy Head of the National Police and Chief of the Police Headquarters in Kyiv, 100,000 people will take part in two religious processions: the Ukrainian Orthodox Church-Moscow Patriarchate will hold its event on July 27, and the Ukrainian Orthodox Church-Kyiv Patriarchate on July 28.
"To assist, the police in the capital will allocate about 5,000 guards. One police officer will be also present in each bus with believers going to the events in Kyiv. The patrol police will provide traffic within their regions so that no traffic accidents occur. The officers will bear responsibility for the participants of the event who will come from their regions," said Serhiy Yarovyy, First Deputy Interior Minister.
On July 27-28, the traffic in Kyiv will be limited due to religious events.
Last comments
8 April 2020, 23:23

|
6 April 2020, 05:08

Грішний, дуже грішний Паша Мерседес. Бог сприяв його захворюванню через його "людський гріх".

|
5 April 2020, 09:21

Можливо хоч випадок інфікування ієрарха заставить "віруючих" серйозно ставляться до рекомендацій влади щодо збереження свого здоров'я та своїх близьких. А у поважних представників

|
Most Popular Articles month