One of the largest Roman Catholic churches in Podillya ruined by communist regime to be restored in Vinnytsia region
28 June 2017, 10:27
|
Restoration, maintainance of cultural inheritance
|
0
|
|
Code for Blog
|
|
Ancient Roman Catholic hurch of Archangel Michael in a small town of Tyvriv, which is located in Vinnytsia, is returned to life. With the restoration of the church, where the Soviet government arranged a plant and set up a laundering facility at the most sacred place of the temple, a cultural Christian center of the all-Ukrainian level should appear, UNIAN-Religion reported referring to Urban, a magazine of Vinnytsia.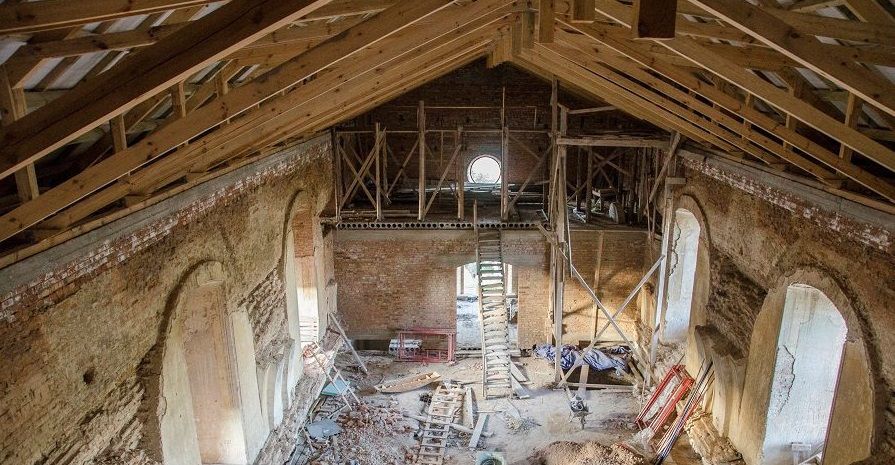 "It was one of the largest Catholic churches in Podillya and, perhaps, the highest. In its original form, the church's height, along with the towers, reached 60 meters. People say that it was visible for many miles from here," says Adrian Kotlyarski, a monk.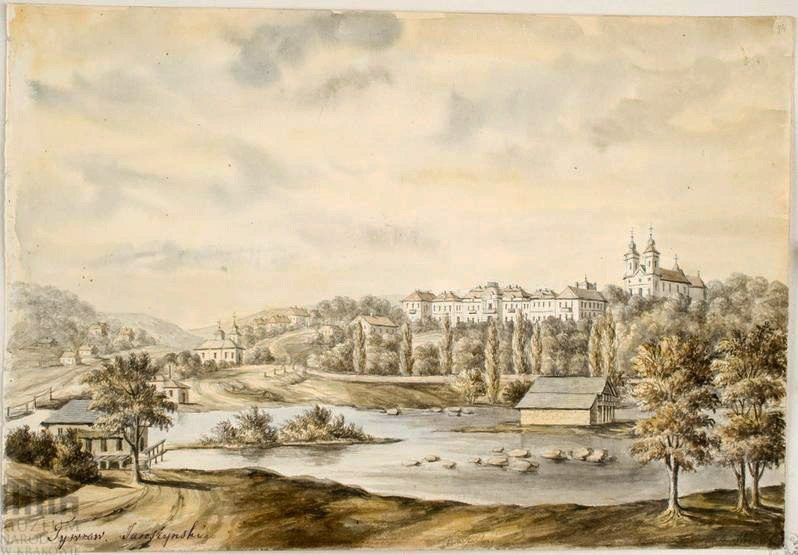 The history of the Catholic temple in Tyrov begins from the middle of the XVI century from a small wooden church. The stone brick church and monastery were built here in 1760, which makes the estate one of the oldest stone buildings in Vinnytsia. Artist Napoleon Ordi, while in Vinnitsa in the XIX century, portrayed the town of Tyvriv in a watercolor.
The picture shows that the church in its original form had truly significant dimensions. However, it was destined to be short-lived, approaching the twentieth century and the arrival of Soviet power ... "They made a toilet there. Precisely in the place where the altar was located. It is clear that by doing so, they wanted to emphasize their disdain for religion," says Adrian Kotlyarski.
Since the restoration in the early 1990's, the monastery is taking care of taking the Order of Missionaries of the Immaculate Mary. Despite the modest appearance of the monastery outside, inside it was quite spacious: with a prayer hall, cell monks, guest rooms of the youth center, refectory, children's play. There are a monastery and a proper underground.
"On the ground floor, there will be a museum of victims of the totalitarian regime for religious beliefs. There will be presented items related to those events, historical materials, photographs. In particular, the exposition will contain the few items of a decoration of our church that have survived. For example, we collected the remains of historical stucco during the reconstruction. And the floor below, in the basement below the altar, where the crypt of the monastery was previously located, will be the relics of the saints of the Catholic Church," said the monk.
Last comments
22 February 2020, 19:28

|
22 February 2020, 18:50

В своїх офіційних назвах більшість цих Давньосхідних Церков носять це означення - "православні". І за своїм літургічним обрядом вони також досить близькі до "автентично"

|
22 February 2020, 13:09

Сама назва статті звучить невірно чим вводить читача в оману ) Бо всі перераховані церкви не являється православними. Так, вони древні, християнські.. Але, в силу політичних факторів свідомо не

|
21 February 2020, 13:03

Чомусь усі "забули", хто накрутив скандал і налякав людей. 17.02.2020 "...Дубинский обратился к жителям Обуховского района и заверил их, что размещения украинских граждан из Китая на

|
Most Popular Articles month