Metropolitan Epifaniy names Churches that can recognize OCU in 2020
8 January 2020, 09:46
|
Inter-Orthodox relations
|
5
|
|
Code for Blog
|
|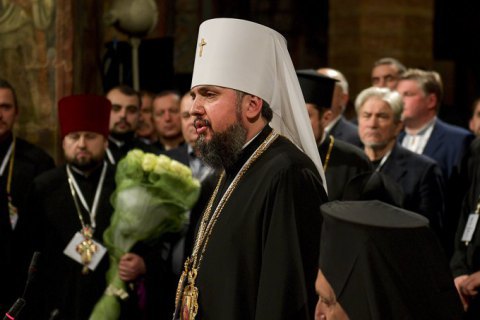 Several Churches may officially recognize the Orthodox Church of Ukraine in 2020. Metropolitan Epiphanius was reported as saying this in an interview with "Pryamyy TV-Channel" by LB ua.
According to him, the following the Churches that publicly discuss this.
"The Churches of Romania, Cyprus, Bulgaria and Georgia. That is, they are getting ready now. And I believe that they should join the process of recognizing the autocephaly of the Ukrainian Orthodox Church," Metropolitan Epifaniy said.
He stressed that there would be a struggle in the process, and it is already waged.
"As, having suffered a defeat, here in the country we can remember the processes that took place on the eve of the Unification Council. You have heard from many sources that there will never be a unification, Ukraine will never receive the Tomos and recognition. The same thing is happening now in the international arena," the head of the OCU explained.
Recall that the OCU was established at the Unification Council held in St. Sophia of Kyiv on December 15, 2018, Metropolitan Epifaniy was elected its Primate. A Tomos confirming autocephaly was presented to Epifaniy by Patriarch Bartholomew in Constantinople on January 6, 2019. The OCU became the 15th Church in the diptych of the Local Orthodox Churches of the world.
Most Popular Articles month