Metropolitan Epifaniy visits Ecumenical Patriarch
11 June 2019, 09:44
|
Inter-Orthodox relations
|
0
|
|
Code for Blog
|
|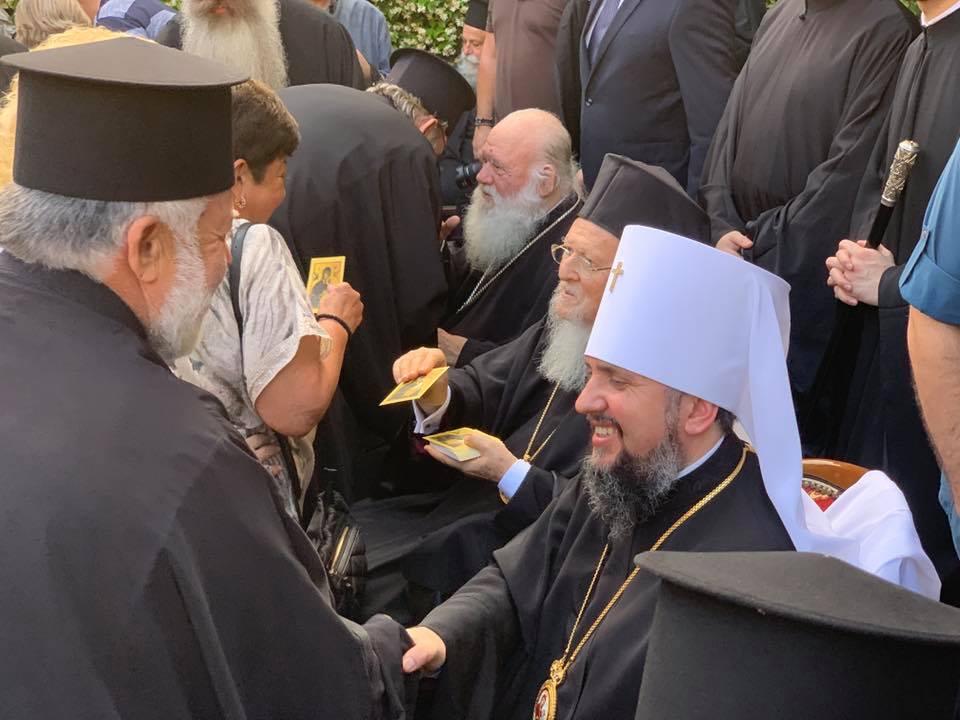 Metropolitan Epifaniy of Kyiv and all Ukraine arrived in Constantinople (Istanbul) on June 10, 2019 to congratulate Ecumenical Patriarch Bartholomew on the day of his patron saint, which he celebrates on June 11. The Metropolitan is accompanied by Archbishop Yevstratiy of Chernihiv and the delegation of the Orthodox Church of Ukraine. It was reported by the official website of the OCU.
The vespers were held in the temple of the Life-Giving Source monastery, celebrated by Ecumenical Patriarch Bartholomew, Archbishop Ieronymos of Athens and all Greece and Metropolitan Epifaniy of Kyiv and all Ukraine, hierarchs of local Churches.
After the vespers, Metropolitan Epifaniy made a short welcoming speech addressed to the Ecumenical Patriarch, and congratulated Archbishop Ieronymos and offered him a memorable panagia in honor of his enthronement.
After the service, Metropolitan Epifaniy celebrated a litany of the dead at the tombs of the patriarchs in the monastery.
Most Popular Articles month