Procedure for revoking Tomos is not there, says religious expert
4 April 2019, 13:31
|
Inter-Orthodox relations
|
8
|
|
Code for Blog
|
|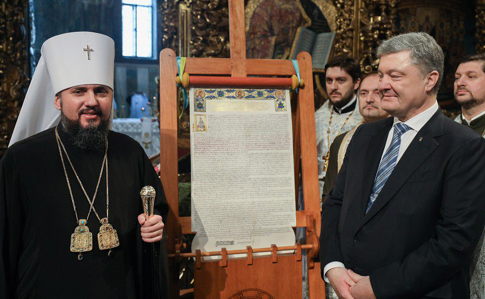 Renowned religious scholar Yuriy Chornomorets commented on the statement of the Synod of the UOC-Moscow Patriarchate, in which the hierarchs demand that Constantinople revoke the Tomos.
"There is no procedure for revoking the Tomos. The Russian Orthodox Church and the Moscow Patriarchate in Ukraine had 27 years to settle the issue of Ukrainian Orthodoxy, either to grant their own Tomos in an advantageous configuration, or cooperate with Constantinople or all ancient Eastern Patriarchates or all Orthodox Churches as a whole. They had thousands of chances, thousands of reasons, millions of reasons – and nothing was done," Yuriy Chornomorets wrote on Facebook.
The expert compared the hierarchs of the UOC-MP with whimsical children.
"A Tomos is a Tomos because it is not revocable. This is not just canonically absurd. This is nonsense in terms of basic logic -- it's all the same to say: mom, put the half-year-old baby back into the womb, I demand it! The Moscow Patriarchate in Ukraine behave like capricious children," he said.
"The requirement to convene the Synaxis of Primates on the Ukrainian issue is a good thing, which the Ecumenical Patriarch had proposed more than once. Then the MP opposed it. And now it is a little bit late. Canonically, the Orthodox Church of Ukraine should be recognized, accepted into communion, and further a meeting convened to address the issue of how the MP in Ukraine could well join the OCU, and what rights could Russian communities have in Ukraine," Yuriy Chornomorets added.
Most Popular Articles month