Epifaniy: OCU can make agreement on recognition with Romanian Church
4 March 2019, 10:23
|
Inter-Orthodox relations
|
2
|
|
Code for Blog
|
|
The Orthodox Church of Ukraine is ready to comply with the terms for recognition set by the Romanian Church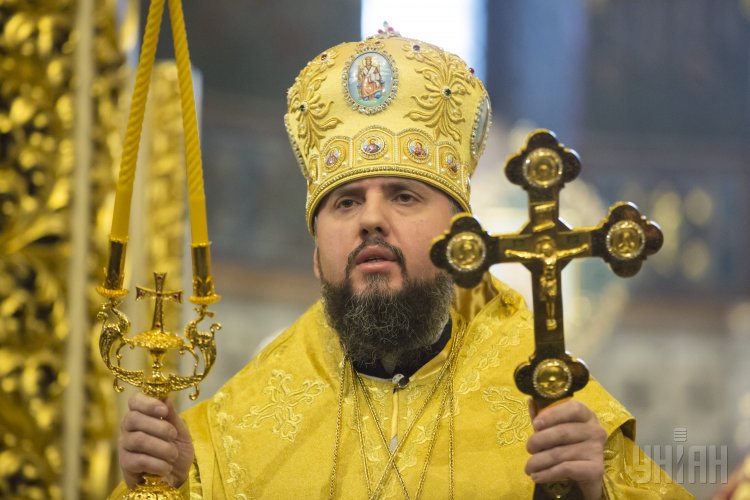 .
Metropolitan Epifaniy of Kyiv and All Ukraine in an interview with Ukrayinska Pravda considers it reasonable to create a Vicariate for Romanian believers in Bukovyna within the OCU, as requested by the Romanian Church.
"Of course, we need to negotiate." This statement was made only last week, we will discuss everything, we are ready, and this will be a reciprocal step, because in the territory of the Romanian Church a vicariate for Ukrainian parishes has already been created where they pray in Ukrainian. Why not provide the same opportunity for the Romanians?" said the Metropolitan.
"I do not consider it a problem and I am confident that we will settle this matter, and the Romanian Church will recognize our autocephaly," added the Primate.
Most Popular Articles month
22 January 2020, 10:50 | UGCC | 24 January 2020, 10:46

Chief rabbi of Ukraine asks Yad Vashem to recognize Andrey Sheptytsky as Righteous Among the Nations

13 January 2020, 11:14 | Religion and policy | 17 January 2020, 18:36

Metropolitan Agafangel of UOC-MP "endures a night of persecution" by Ukrainian adepts of Devil

26 January 2020, 19:56 | UGCC | 27 January 2020, 21:49

UGCC Head on Sunday of the Word of God: I ask you to read the Scriptures every day

20 January 2020, 11:26 | National religious question | 21 January 2020, 11:55

21 January 2020, 10:28 | UOC KP | 21 January 2020, 19:51