Honorable Patriarch Filaret: Kirill's threats to Ecumenical Patriarch attest to his weakness
7 January 2019, 13:21
|
Inter-Orthodox relations
|
5
|
|
Code for Blog
|
|
Letter of threats to Patriarch Bartholomew from the Primate of the Russian Orthodox Church are a sign of Kirill's weakness.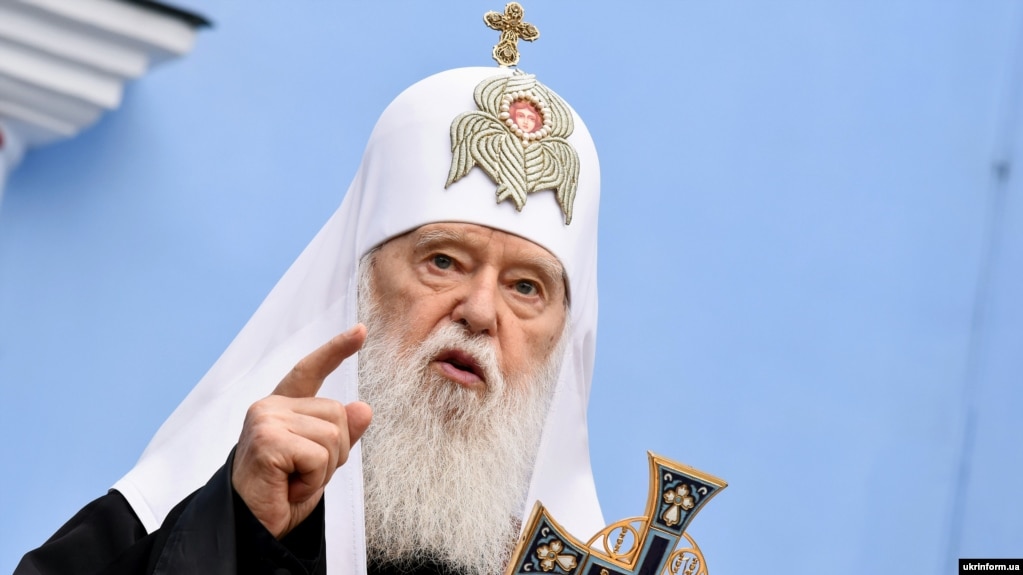 The honorable Patriarch of the Orthodox Church of Ukraine Filaret said this in an interview with the TV channel Pryamyy, reports Ukrinform.
"The Moscow Patriarchs opposed the will of God and suffered a defeat. Let's consider the latest statement by Patriarch Kirill against the Ecumenical Patriarch. When I read what Patriarch Kirill wrote to Patriarch Bartholomew [he threatened Bartholomew with the Last Judgment over the Tomos to Ukraine, ed.], I thought: to what lengths would the Patriarch go opposing his brother, the Ecumenical Patriarch, and humiliating him like this. And this is a sign of weakness. A strong man, a strong state never threatens,» said the honorable Patriarch Filaret.
As reported, on January 6, 2019, a ceremony for the transfer of Tomos of autocephaly of the unified Orthodox Church of Ukraine took place in the Patriarchal Church of St. George in Istanbul. Ecumenical Patriarch Bartholomew handed over the Tomos to Metropolitan Epifaniy of Kyiv and All Ukraine.
Last comments
14 February 2020, 21:50

|
14 February 2020, 15:25

Тобто ви наголошуєте на дієвості масонства та матеріалізму. Бо не маєте зауважень до тези,що Америка - успішна держава.

|
14 February 2020, 14:09

Какая чушь! Он спасал самое дорогое - человеческие жизни! Это факт, который никто не подвергает сомнению? Значит остальное неважно! У каждого есть политические взгляды, но жизнь человека превыше

|
13 February 2020, 18:55

Титули древніх патріархів не падали з неба, а надавались (соборними рішеннями ) за вагомі внески в будівництві церкви. Як і коли - Гугл в поміч. І хтозна, можливо саме Судді Всесвіту , опираючись на

|
Most Popular Articles month