Metropolitan Epifaniy calls the slogan "Autocephaly is the path to the union" mendacious
29 October 2019, 12:02
|
Interchurch relations
|
0
|
|
Code for Blog
|
|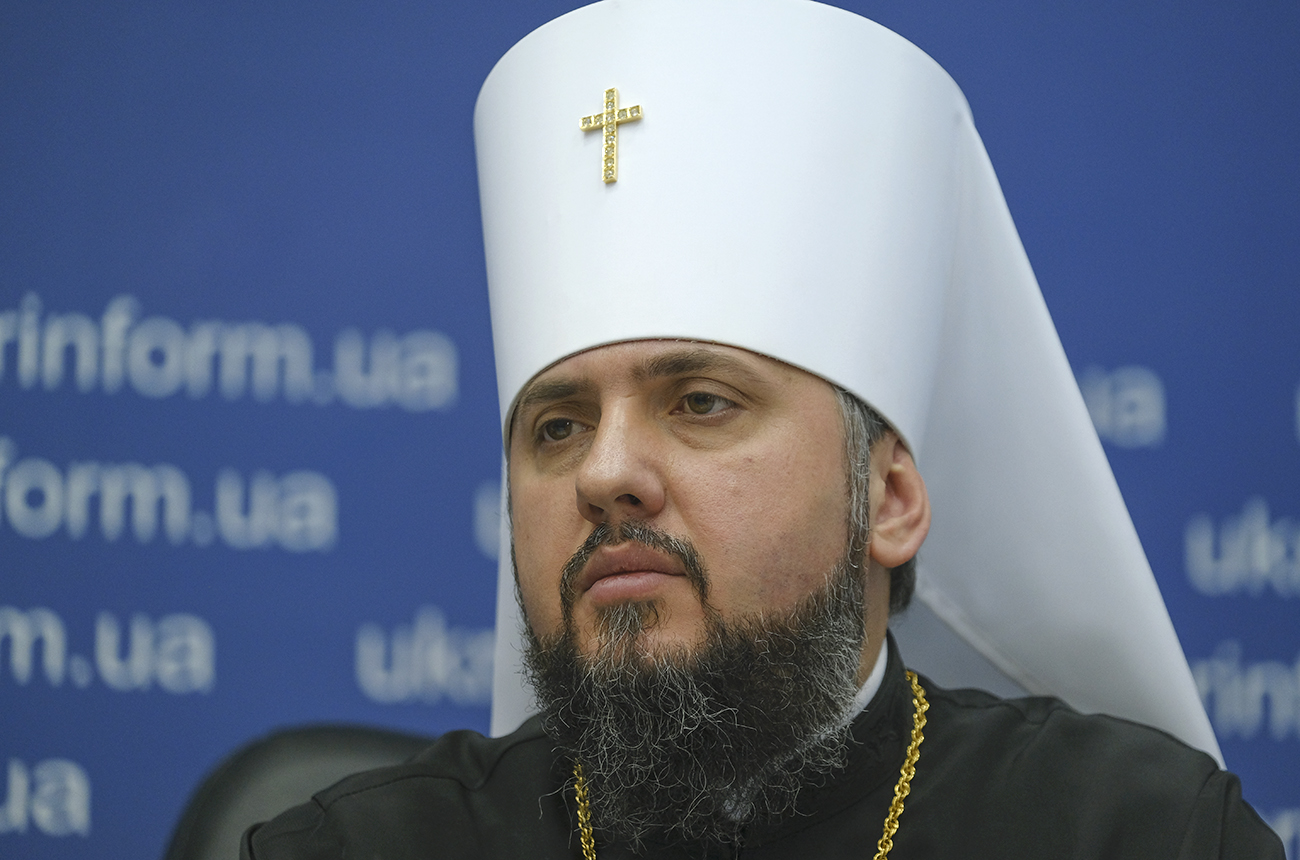 The Orthodox Church of Ukraine has a good relationship with the UGCC, but the slogan "Autocephaly is the path to the union" planted into the information space 30 years ago is mendacious.
This was stated by the Head of the OCU Epifaniy on October 24, when he visited one of the oldest universities in the country - Georgetown University, during his visit to the United States, Religious Truth reports.
"We get along well with His Beatitude Major Archbishop Sviatoslav. We are talking about cooperation, including the educational direction. Besides, we discussed with him the creation of a special committee that would work on a roadmap of our further interactions," said Metropolitan Epifaniy.
However, the Primate emphasized that from the very beginning of the movement for the autocephaly of the Ukrainian Church 30 years ago, false slogans like "Autocephaly is the path to the union" have been spread in the information space by pro-Russian forces.
"It worked to a certain extent at the time, misleading some of the Orthodox, and it still affects some of the people. A few months before the recognition of our Church by the Orthodox Church of Greece, a similar thought circulated in its midst. Thus, we see an external destructive influence on the relationship between the two Churches," said the Metropolitan of Kyiv.
"As for the Roman Catholics, we also communicate within the framework of the All-Ukrainian Council of Churches and religious organizations, we maintain good, constructive relations and we shall develop them as a common dialogue between the Orthodox and Catholic Churches," the bishop added.
Last comments
22 February 2020, 19:28

|
22 February 2020, 18:50

В своїх офіційних назвах більшість цих Давньосхідних Церков носять це означення - "православні". І за своїм літургічним обрядом вони також досить близькі до "автентично"

|
22 February 2020, 13:09

Сама назва статті звучить невірно чим вводить читача в оману ) Бо всі перераховані церкви не являється православними. Так, вони древні, християнські.. Але, в силу політичних факторів свідомо не

|
21 February 2020, 13:03

Чомусь усі "забули", хто накрутив скандал і налякав людей. 17.02.2020 "...Дубинский обратился к жителям Обуховского района и заверил их, что размещения украинских граждан из Китая на

|
Most Popular Articles month