Primates of OCU and UGCC agree to develop a roadmap for cooperation
30 December 2018, 12:05
|
Interchurch relations
|
6
|
|
Code for Blog
|
|
Metropolitan Epifaniy of the Orthodox Church of Ukraine and Patriarch Svyatoslav of the Ukrainian Greek Catholic Church have already met and agreed to work out a roadmap to deepen the relations between the two Churches.
Metropolitan Epiphaniy said it in an interview for Pryamyy channel, according to Ukrinform.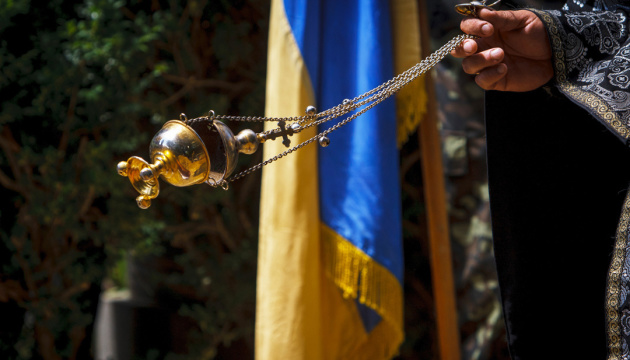 "We outlined a certain way of our future cooperation, and in future we will look for those points of contact to unite us – this is in the sector of spiritual education, in other sectors of our life, and the relevant commissions will be established by our Orthodox Church and by the UGCC, and we will jointly develop a roadmap for further cooperation," said Epifaniy.
He stressed that the UGCC and the UOC-KP always had the common goal – to work for the sake of the development of the Ukrainian state, and this is a permanent desire.
As reported, the head of the UGCC, Patriarch Svyatoslav (Shevchuk), appealed to the Primate of the Orthodox Church of Ukraine, Metropolitan Epifaniy. He wrote that, on behalf of his Church, he extends his hand to Epifaniy and all the Orthodox brethren and proposes to start out together on their journey to unity.
Last comments
14 February 2020, 21:50

|
14 February 2020, 15:25

Тобто ви наголошуєте на дієвості масонства та матеріалізму. Бо не маєте зауважень до тези,що Америка - успішна держава.

|
14 February 2020, 14:09

Какая чушь! Он спасал самое дорогое - человеческие жизни! Это факт, который никто не подвергает сомнению? Значит остальное неважно! У каждого есть политические взгляды, но жизнь человека превыше

|
13 February 2020, 18:55

Титули древніх патріархів не падали з неба, а надавались (соборними рішеннями ) за вагомі внески в будівництві церкви. Як і коли - Гугл в поміч. І хтозна, можливо саме Судді Всесвіту , опираючись на

|
Most Popular Articles month