Children from Luhansk region met with the Head of OCU
27 February 2020, 13:55
|
Children young people and religion
|
0
|
|
Code for Blog
|
|
13 teenagers, who actually live on the disengagement line in the village of Zolote in Luhansk region, visited the St. Michael's Golden-Domed monastery on February 26.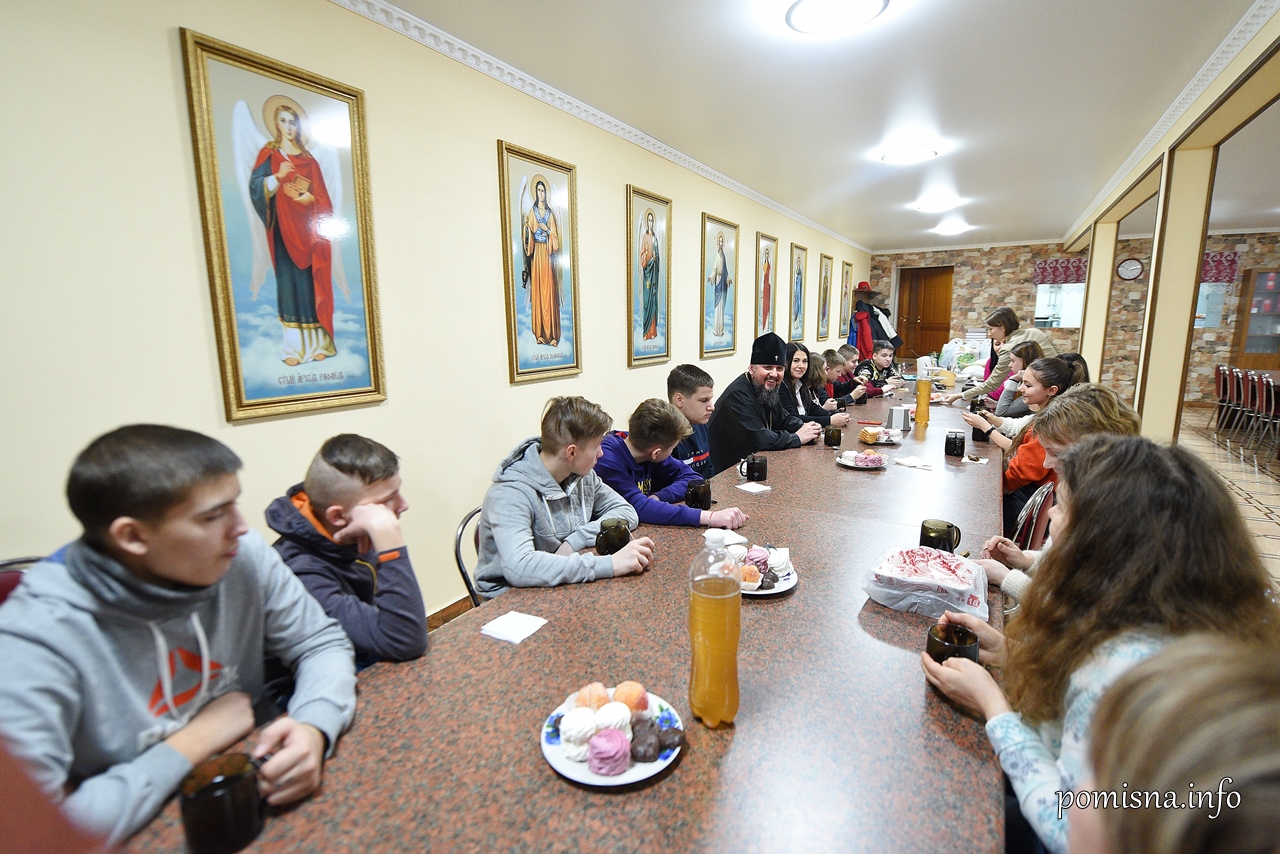 This is reported by the OCU website.
After visiting the Cathedral and getting acquainted with its history, young Luhansk residents and adults who accompanied them met With Metropolitan Epiphanius of Kyiv and all Ukraine in the refectory of the monastery.
The trip of high school students from Zolote to Kyiv was organized by the honored artist of Ukraine, Anzhelika Rudnitska, who was also present at the meeting.
During the tea party, the head of the OCU spoke to the teenagers about their impressions of the visit to the capital, about the Revolution of Dignity and the role played by the St. Michael's Golden-Domed Monastery, as well as about the situation in their native village.
It turned out that for young people, the occupiers' attacks have become commonplace and they already even distinguish the caliber of the weapon from which they are firing.
The Primate also touched upon the topic of environmental conservation and responsible consumption of resources.
"The environmental situation is a consequence of human activity, so we must not be just thoughtless consumers. We should think about what we will leave to you and you - to your children," said Metropolitan Epifaniy.
In addition, the First Hierarch told the young people about the need to constantly improve and cherish the ideals of good.
"You see a lot of evil and hatred where you live, but you should not let evil influence you. You are not alone, we love you and are waiting for you. All of us together make up one Ukrainian state. We need to unite around our homeland and our native Ukrainian values. Life is a constant school of improvement. Therefore, you need to learn and learn only the best. In the end, evil will be punished, and the trials will make us stronger. I wish you to be just and defend the truth and good and love your neighbors, because love is the basis of human life," the head of the OCU, Metropolitan Epifaniy summed up.
Most Popular Articles month