Journalists calculated millions that Moscow Patriarchate earns monthly in Ukraine
29 May 2020, 11:37
|
Religion and society
|
4
|
|
Code for Blog
|
|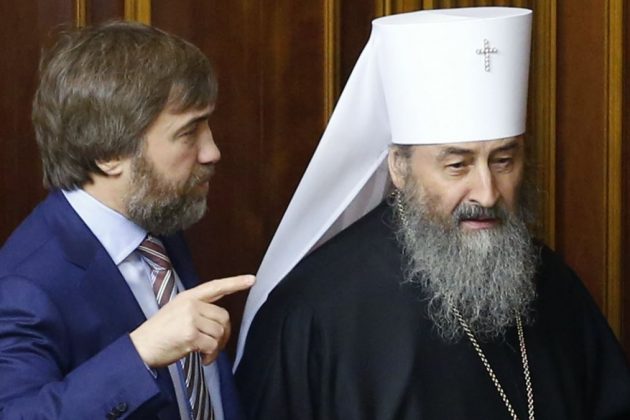 The monthly income of a Metropolis of the UOC-MP is about UAH 18 million, and the annual income is UAH 216 million. Journalists of Zaborona (Ban) media outlet made this calculation, Religiyna Pravda (Religious Truth) reports.
The UOC-MP has about 11,800 parishes – a primary link in the multi-level structure of the Church, while each parish pays a share of the collected donations to the diocese it is subordinate to. The average urban congregation brings UAH 7,000 to its diocese, while a rural one can bring UAH 750. Thus, the dioceses receive about UAH 46 million, of which 20% is given to the central body – the Metropolis.
Another source of income for the dioceses of the Moscow Patriarchate in Ukraine is church shops. According to the publication, depending on the size of the diocese, they bring from UAH 150 thousand to UAH 450 thousand per month.
From time to time, the dioceses may arrange a display of significant church relics with supposedly healing properties. For example, in 2016, the UOC-MP in Odessa announced a large-scale Church event - the display of the relics of Saint Panteleimon.
It was presented as "an opportunity to see them just once." About 100 thousand believers came to worship the relics. Each person donated at least 5-7 hryvnias to the Church treasury and spent the same amount on a candle or a plastic icon. For two days tру clergymen earned almost UAH 1.5 million. In fact, as the media outlet notes, these relics can always be acсessed freely in three Odessa monasteries of the UOC-MP. This action is just one of the ways to fill the Church budget.
"Stavropol" monasteries, which are directly subordinate to the Metropolis, take a special place in the structure of the UOC-MP. Kyiv-Pechersk Lavra, Pochayiv and Svyatogorsk Lavras are the most important among them. Believers bring donations to the monasteries, buy services-commemoration of the living and the dead. Monasteries also sell relics, their products and literature.
By estimates of the journalists, one Lavra earns at least UAH 10 million per month. 20% of the Lavra's income is given to the Metropolis. This makes at least UAH 6 million from the three main monasteries for a month.
The Church also has sponsors in political, criminal, and business circles. The key one is an oligarch and a majority MP from the Opposition Bloc, Vadym Novinsky.
At the same time, religious organizations are not considered unprofitable and pay taxes based on their economic activities. Fees are not paid for directly religious activities and donations that they receive. However, it is impossible to control the cash flow of Churches fully.
Most Popular Articles month