Surrogate motherhood is an insidious way of neglecting motherhood – Patriarch of the UGCC
9 January 2020, 10:14
|
Religion and society
|
0
|
|
Code for Blog
|
|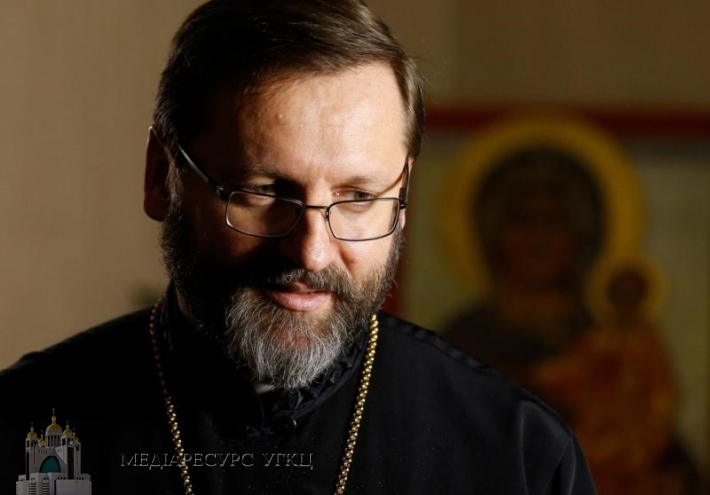 The scourge of surrogacy is being countered all over the world. Everyone who wants to buy a child in Europe, unfortunately, go to Ukraine today.
This was stated by Patriarch Sviatoslav Shevchuk of the UGCC during a sermon on the second day of the Christmas holidays when the Church pays special attention to the gift of the family.
"The Lord God from the beginning of the creation of the person created the human as man and woman. God was the Creator of human marriage. The spouses, the family as the faithful fruitful and indissoluble unity of man and woman had emerged much earlier than nations, States, or other human communities. That is why we call the family the fundamental basic cell of human society," the information Department of the UGCC reported the first Hierarch as saying.
According to him, in recent times multiple dark forces have emerged that threaten the existence of the family. And one of the very insidious ways of neglecting motherhood is surrogacy.
"Probably, many of you have heard the term "surrogate motherhood", when through certain circumstances a Ukrainian woman is forced to conceive a new life for sale in her womb for money. She is forced to sell her motherhood, forced to legally sign such an obligation, which de facto implies slavery of this woman. This scourge is being fought all over the world. And everyone who wants to buy a child in European countries, unfortunately, go to Ukraine," said the head of the UGCC.
"One can imagine the drama of a woman who must give up the child she bore and gave birth to. It is difficult to imagine the drama of a child who breaks away from his mother, who warmed this child with her warmth, and has to be sold to another's family in connection with the slave contract," the Primate said.
In his opinion, our society has not yet fully realized the grief of the Ukrainian mother, who is forced to trade her motherhood.
"May the Newborn Savior help us to discover the sanctity and dignity of motherhood, the sanctity and dignity of the family, help us in our state to do everything so that no hand, no Herod dared to take the life of the child, which God today gives to all of us!", the Patriarch of the UGCC wished everyone.
Most Popular Articles month
22 January 2020, 10:50 | UGCC | 24 January 2020, 10:46

Chief rabbi of Ukraine asks Yad Vashem to recognize Andrey Sheptytsky as Righteous Among the Nations

13 January 2020, 11:14 | Religion and policy | 17 January 2020, 18:36

Metropolitan Agafangel of UOC-MP "endures a night of persecution" by Ukrainian adepts of Devil

20 January 2020, 11:26 | National religious question | 21 January 2020, 11:55

21 January 2020, 10:28 | UOC KP | 21 January 2020, 19:51

26 December 2019, 08:27 | Vatican | 26 December 2019, 16:46

Patriarch Sviatoslav names three conditions for The Pope's visit to Ukraine