Metropolitan Epifaniy discussed with Saakashvili process of OCU recognition
5 June 2019, 10:06
|
Religion and society
|
0
|
|
Code for Blog
|
|
Metropolitan Epifaniy of Kyiv and all Ukraine met with the third President of Georgia Mikheil Saakashvili on June 4. The parties discussed the process of recognition of the Orthodox Church of Ukraine by other local Orthodox Churches, and in particular by the Georgian Orthodox Church.
It was reported by the website of the OCU.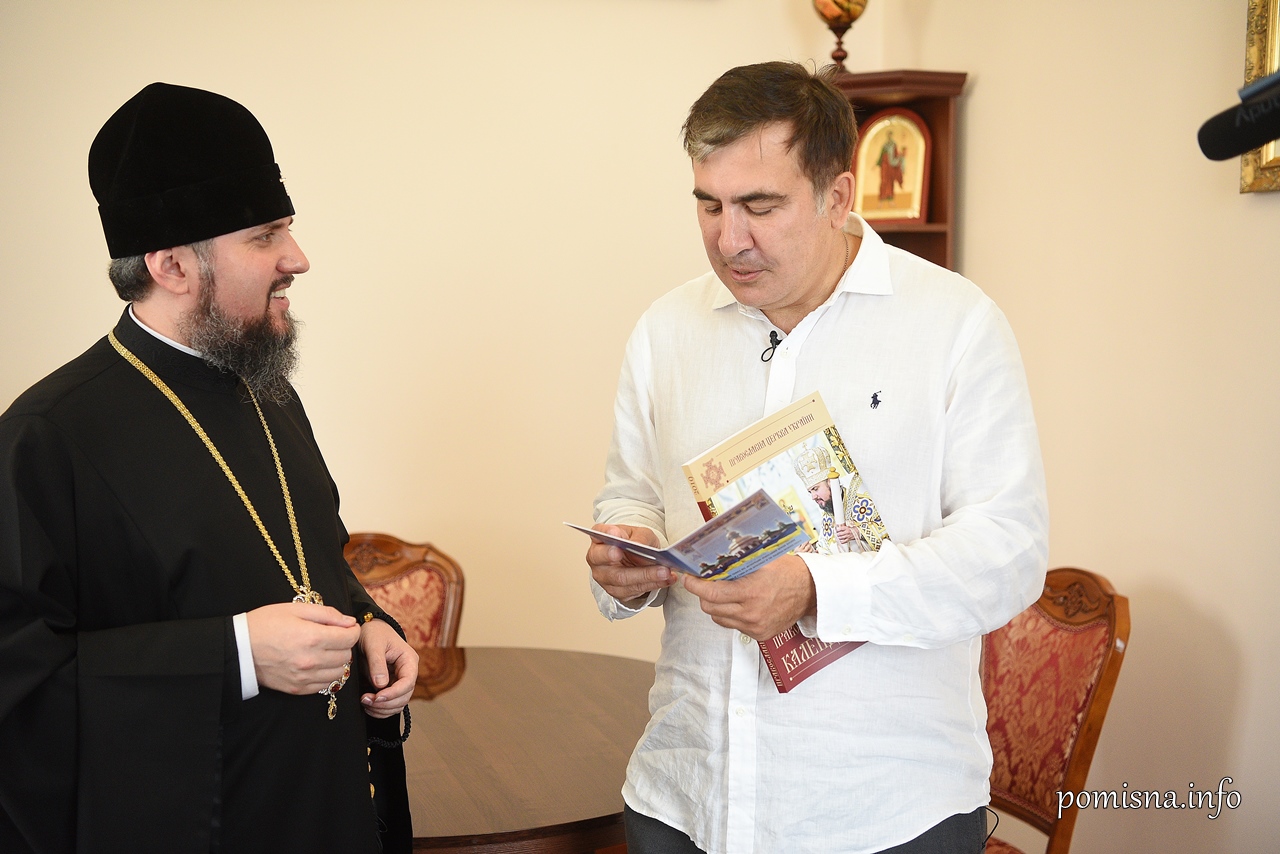 They also referred to the current inter-confessional situation in our country and the unity of all Ukrainian Orthodoxy. Mikheil Saakashvili highly appreciated the activity of the Primate aimed at the development of the Local Ukrainian Orthodox Church.
In his turn, Metropolitan Epifaniy thanked the distinguished guest for his visit and noted that there was still a lot of work ahead. The Primate stressed that although Moscow is trying to create all possible obstacles, the recognition of the autocephaly of the Ukrainian Church and the unification of the Orthodox Ukrainians around it will take place regardless.
Last comments
19 November 2019, 21:23

|
19 November 2019, 07:46

Ні: це не "випрошування у чужинців". А нагадування і пропозиція світові від незалежної держави, яка знає і цінить свою власну гідність, належно пошанувати своїх достойників і праведників.

|
18 November 2019, 21:32

Чи не досить вже випрошувати ? То в одних знижки на газ клянчили, то в других євроінтеграцію.. Тепер ще в цих.... Подяка від Господа буде нашим праведникам на небі. І потрібно щоб в себе на

|
18 November 2019, 20:26

"Тяжкими є визвольні змагання Євреїв, і багато перешкод криються на їхній дорозі. Але народ, який стільки дав людській культурі, освітить світ прекрасним явищем воскресіння з руїн своєї Вітчизни

|
Most Popular Articles month