Institute of Philosophy of the National Academy of Sciences of Ukraine: Once Tomos is granted, we are to receive myrrh from Constantinople, not from Moscow
6 November 2018, 08:51
|
Religion and society
|
6
|
|
Code for Blog
|
|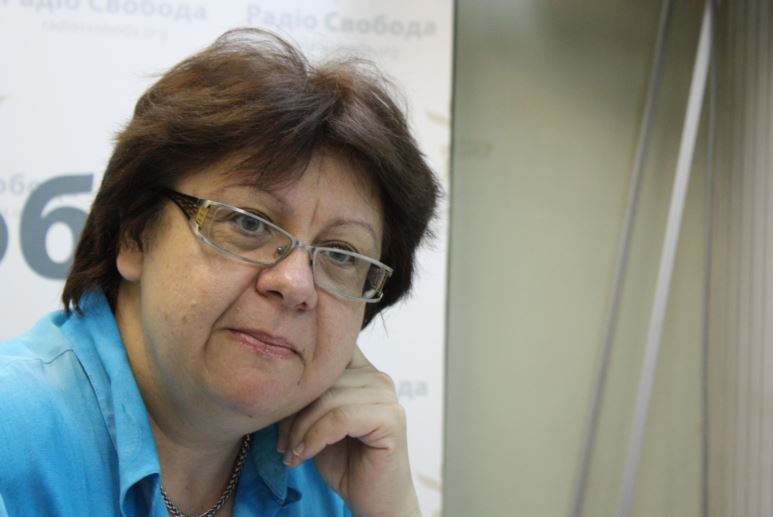 Once the Tomos is granted, the Ukrainian Church will return to the fold of its Mother Church. This document will also outline what possibilities it will bring. But already now it is possible to tell exactly that even such elementary thing as the myrrh can be obtained from Constantinople, and not from Moscow.
Ludmyla Fylypovych, Chair of the Department of History of Religions and Practical Religious Studies at the Institute of Philosophy of the National Academy of Sciences of Ukraine, said this on ZIK TV channel.
"We are returning to the fold of our maternal Church. And the Tomos will stipulate what it means. In particular, this is a great opportunity to establish ties with the Universal Orthodox Church, as well as to receive confirmation or a blessing to hold certain offices not from Moscow, but from Constantinople," the religious expert commented.
She stressed that even the myrrh Ukrainian Church would also be able to receive from Constantinople.
"The Tomos will revive our historical memory. After all, we had been under the omophorion of the Patriarch of Constantinople for seven centuries, and in the past three centuries we saw nothing but oppression. Therefore, it seems to me that we will breathe the air of freedom. Moreover, the current Patriarch of Constantinople is a modern European person with a broad worldview. He is abreast of the times. That is why Ukrainians are opening new perspectives in the Orthodox and Christian world," said Fylypovych.
As it was reported, on October 11, the Synod of the Ecumenical Patriarchate decided to grant the Tomos of autocephaly to the Orthodox Church in Ukraine. Now a Council shall be convened to bring together the bishops of the UOC-Kyiv Patriarchate, Ukrainian Autocephalous Orthodox Church, and the UOC-Moscow Patriarchate, who appealed to the Ecumenical Patriarch with a request to grant the Tomos.
Last comments
24 March 2019, 12:14

|
23 March 2019, 13:22

Верх лицемерия! Сидеть и глумиться в президиуме "собора" древней Софии, давить даже на самого Денисенко, чтобы состряпать какую-то никем не признанную псевдоцерковь "пцу",

|
22 March 2019, 12:39

Браво, шановний КИЄВЛЯНИНЕ!!! Та ВАШУ, воістинно, мудру думку мали б, найперше, озвучити Глави та Ієрархи УГКЦ і УПЦ... Дуже шкода що вони до цього ще не додумалися. А чому? Може ще не доросли,

|
Most Popular Articles month