Cardinal Leonardo Sandri met with the IDPs from Donbas in Kharkiv
13 July 2017, 09:55
|
Religion and society
|
0
|
|
Code for Blog
|
|
On July 12, Cardinal Leonardo Sandri, Papal Nuncio Claudio Gugerotti and Patriarch of the UGCC, Sviatoslav (Shevchuk) arrived in Kharkiv. At the airport, they met the Exarch of Kharkiv of the UGCC Basil (Tuchapets), Bishop Jan (Sobilo) of the RCC and the clergy of the exarchate. This is reported by the Department of Information of the UGCC.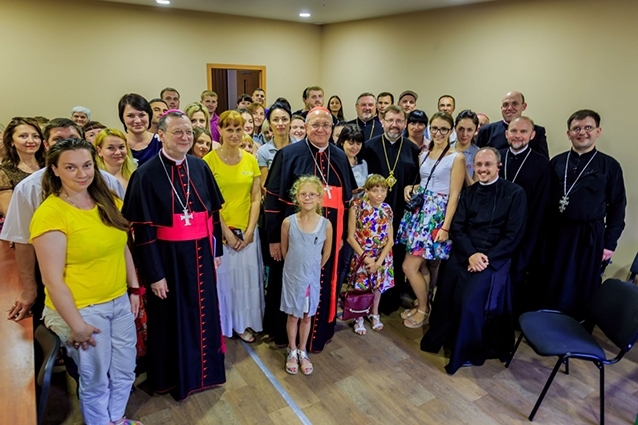 At the beginning, the guests attended Caritas Kharkiv, where they became more familiar with the activities of the charitable foundation. A meeting was held with the IDPs, who suffered as a result of hostilities in the East of Ukraine and workers of the organization. Guests were especially happy to chat with the children, asked them what they were doing, and what events were taking place.
Bishop Vasyl Tuchapets briefed on the social service in the exarchate, and director of Caritas Kharkiv Fr. Serhiy Koval presented the work of the fund. Thereafter, there was a lively discussion between the guests and the organization's employees.
Most Popular Articles month