Crimean defendants in "Hizb ut-Tahrir case" might be committed to a psychiatric hospital
20 October 2019, 11:40
|
Religion and policy
|
0
|
|
Code for Blog
|
|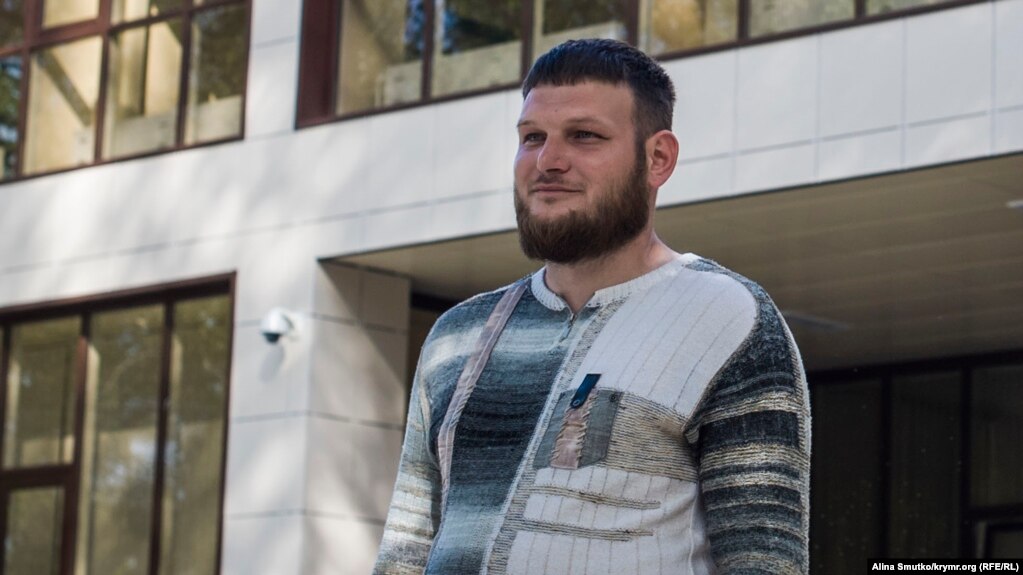 Russian investigators want to arrange an examination of the defendants in the second Simferopol "case of Hizb ut-Tahrir" in a psychiatric hospital, Eden Semedlyaev, the lawyer of Remzi Bekirov told Krym.Realii
"During the last investigative action, we were acquainted with the resolution on the appointment of inpatient psychiatric examinations, so in the near future, Remzi will be transferred to a psychiatric hospital to undergo this examination. The same rulings are issued for other defendants in this case. Despite the fact that the outpatient examination was not appointed for Remzi, the inpatient examination was immediately appointed. This examination, according to the CPC of Russia, is not mandatory. We believe that this examination is carried out in order for people from all the trials to feel this: they are placed in a psychiatric hospital, assuming that they are mentally ill, thereby degrading the honor and dignity of people," Semedlyaev said.
The lawyer also noted that the investigating authorities for the third time appoint a phonographic examination against the defendants in this case.
Russian security officials have not publicly commented on the lawyer's statements.
In September, Crimean lawyer Emil Kurbedinov said that the defendants of the second Simferopol group "Hizb ut-Tahrir" Tofik Abdulgaziyev and Remzi Bekirov were put in the basement of the jail in Simferopol.
On March 27, employees of the FSB, the Russian Interior Ministry and Rosgvardiya, conducted searches in the homes of Crimean Tatar activists in Crimea, including activists of the public association "Crimean Solidarity". A total of 24 activists were detained.
The accused in this case are 25 Crimean Tatars, 23 of whom were taken to jail in Rostov-on-Don, Taganrog and Shakhty, one of them, Raim Aivazov, is in jail in Simferopol, another one, Eden Yayachikov, disappeared, his place of residence is unknown since March 27.
Earlier, OSCE representative for freedom of the media Arlem Desir condemned the arrest of activists of "Crimean solidarity" after mass searches on March 27 in annexed Crimea, calling for their immediate release from the Russian jail. The Ministry of Foreign Affairs of Russia said that Desir's calls evoke "surprise".
Crimean cases of Hizb ut-Tahrir
Representatives of the international Islamic political organization Hizb ut-Tahrir call it their mission to unite all Muslim countries in the Islamic Caliphate, but they reject terrorist methods to achieve this and say that they tolerate unfair persecution in Russia and in the Crimea that was occupied by Russia in 2014. The Supreme court of Russia banned Hizb ut-Tahrir in 2003, including in the list of associations called "terrorist".
Defenders of the Crimean people who were arrested and convicted in the Hizb ut-Tahrir case consider their persecution religiously motivated. The lawyers note that the Russian law enforcement agencies persecuted in this case are mainly Crimean Tatars, as well as Ukrainians, Russians, Tajiks, Azerbaijanis and Crimeans of other ethnic origins who practice Islam. International law prohibits the introduction of the legislation of the occupying state in the occupied territory.
Most Popular Articles month