Zelensky's representative avoids clear-cut answers about Donbas and UOC-MP
13 June 2019, 09:30
|
Religion and policy
|
0
|
|
Code for Blog
|
|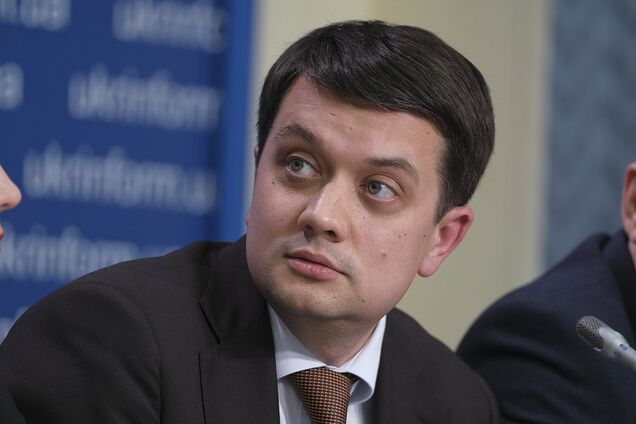 The head of the Ukrainian President Volodymyr Zelensky's party Servant of People, Dmytro Razumkov, refused to clarify the position of the party on the military conflict with Russia in Donbas and the renaming of the UOC Moscow Patriarchate to the Russian Orthodox Church in Ukraine.
He shared his opinion in an interview with the media outlet Strana, according to Obozrevatel. Razumkov was asked whether his team would support the introduction of a special regime of local self-government for certain regions of Donbas.
Mr Razumkov answered that "Minsk is lagging", but there were other alternatives for Ukraine. "If I become an MP, then we will be able to discuss this issue," Razumkov said, evading further answer.
The politician was also asked about the party's attitude to the law on the renaming of the Church, whose center is located in the aggressor state.
"I'm not ready to answer now. I believe that the rights of everyone must be respected. The laws passed by this Parliament are strange. These issues require a more thorough study," Razumkov said.
"Politicians should not influence their electoral positions using topics that will cause such a division in the society," he explained the neutrality of his answers.
Most Popular Articles month