Family of the religious scholar detained in Donetks believes his case should be brought to the Normandy Four's attention
4 April 2017, 12:57
|
Religion and policy
|
0
|
|
Code for Blog
|
|
The release of the Ukrainian hostage, a religious scholar Igor Kozlovsky, who is held captive by militants of the terrorist organization Donetsk People's Republic, should be brought to the Normandy Four's attention. His nephew Dennis Kozlovsky said it in an interview with Ukrinform.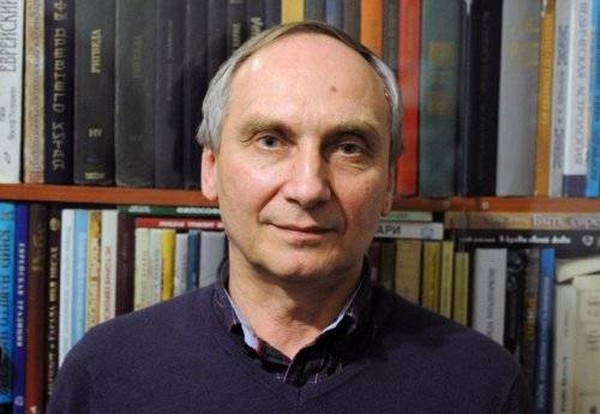 "When a year has passed from the moment of Igor Kozlovsky's detention, we realized that this issue cannot be solved at the Minsk group level, you need to bring the dialogue to the level of the Normandy Four's international summits. The required pressure on the political leadership of Russia by top officials of the Normandy Four is required. Initially, of Germany, France, the leadership of the United States, as was the case with all political prisoners, including Nadiya Savchenko, which was in all the news and whose release was on the agenda," said Kozlovsky.
He believes that it is the only way to achieve the release of Igor Kozlovsky.
The scholar has stayed in preliminary detention center No. 5 in occupied Donetsk near the central department store.
"In February the so-called trial began. There have been already two meetings, the second on March 15. The next is scheduled for April 20, 2017," Denis Kozlovsky said.
The nephew said that during the alleged detention of his uncle two grenades had been found in the bookcase. "Of course, it is absurd. There had been no grenades, as well as any other weapon. I think that they do not even bother to plant them, just wrote they confiscated them," he added.
The scholar's family left Donetsk in parts. "When the conflict went into a hot stage, his younger son Alexander left, then his wife Valentina. Igor stayed in with Sviatoslav (he has Down syndrome – editor)," Kozlovsky said.
After Kozlovsky's detention, his family began looking for a way to take Svyatoslav away from there. During a search of all the documents were confiscated, it was impossible to cross the dividing line and move to the territory controlled by Ukraine.
They had to wait about nine months when the disabled son was given his passport back.
"In October 2016 we managed to get him out from there. Now the family lives in Kyiv. However, as Sviatoslav's guardian was Igor, after his father's arrest he was not paid any financial assistance - no pension, no resettlement aid, nothing that must be paid by law. in order to recover payments, we should renew the documents, collect dozens of certificates and it is extremely difficult to do," Denis Kozlovsky said.
As reported, Kozlovsky was detained in Donetsk on January 26, 2016. The alleged ground for the detention of the scholar who participated in the revival of Ukrainian Cossackdom was the attempt to blow up a statue of Lenin in Donetsk.
Most Popular Articles month