Ukraine's ambassador to the Vatican tells the Pope about UCU
On September 16, Pope Francis received at a personal audience the Ukrainian Ambassador to the Holy See, Senator of the UCU Tetiana Izhevska in connection with the completion of her diplomatic mission.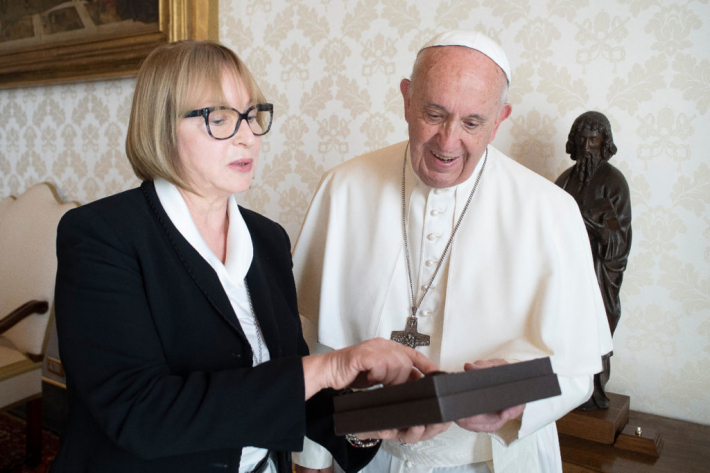 According to the website of the Ukrainian Catholic University, at the beginning of the conversation, the Holy Father responded in Ukrainian to the Ambassador's greeting and conveyed his best wishes to the people of Ukraine. Tetiana Izhevska advised the Pope that at this time, while she has a great honor of being received in the Apostolic Palace by the Head of the Catholic Church, a meeting of the Senate of the UCU was being held in Lviv, of which she is a member, and which discussed the main tasks of the University, including evangelization, education and response to new challenges.
The Ambassador stressed that this University, where the best representatives of Ukrainian youth study, needed his care and support. The Pope extended his Apostolic blessing to the teachers and students with special care. Tatiana expressed her sincere gratitude for the support of Ukraine and its people. His Holiness also thanked Tetiana Izhevska for her fruitful work as Ambassador and wished her further success in her ministry.
"The conversation was extremely warm and the Pope really displayed an outstanding interest in the activities of the UCU. I think that he will remember us because at the end of the meeting he reiterated that he wanted me to convey his blessing and support," says Tetiana Izhevska.
Most Popular Articles month