The Pope's personal envoy attended the funeral service of blessed memory Lubomyr Husar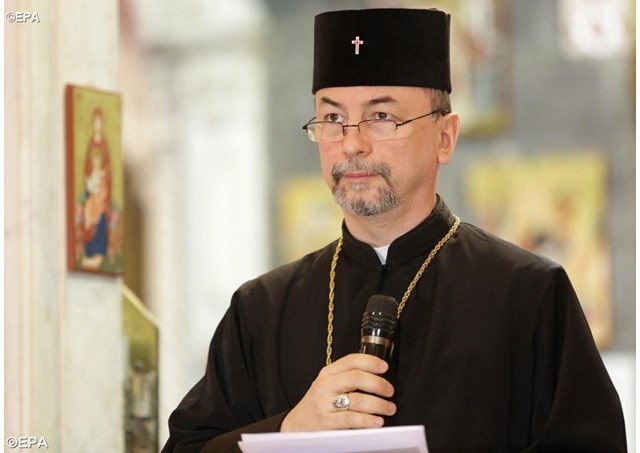 Pope Francis has appointed a personal envoy to attend the funeral worship of blessed memory Lubomyr. Archbishop Cyril (Basil), Secretary of the Congregation for Eastern Churches came to Kyiv on June 4.
This appointment is a gesture of sympathy and love of Pope Francis to the UGCC on the occasion of the death of His Beatitude Lubomyr. As we have recently reported, Pope Francis wrote a telegram of condolences addressed to His Beatitude Sviatoslav, the Major Archbishop of Kyiv-Galicia, on passing away to eternity of Lubomyr Husar.
UGCC Information Department
Last comments
22 June 2018, 10:44

|
22 June 2018, 03:36

All indicates that Tomos of Autocephaly, restoring canonical status to the legitimate Church of Ukraine, its a matter of days, if not months. God bless Ukraine!

|
22 June 2018, 03:34

Moscow servants are not happy these type of news. When a Patriarch receives and bless a group of Christians ¨not belonging¨ to a canonical Church ...

|
Most Popular Articles month