UGCC Patriarch: Our Church counts faithful among Chinese as well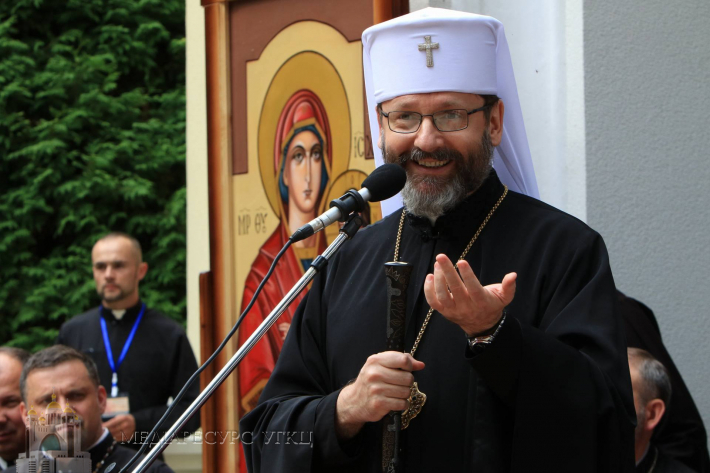 Patriarch Sviatoslav (Shevchuk) has recently received a letter from a Chinese parish of the Ukrainian Greek Catholic Church. It was written by the Greek Catholics of Chinese origin.
The Head of the UGCC talked about this at a meeting with young people during the annual national pilgrimage to Zarvanytsia, the Information Department of the UGCC reports.
"After having worked their way to baptism, they decided to become Christians in accordance with our Church tradition. They were attracted by our Eastern Kyivan spirituality," said the Primate, answering the question of how to turn an atheist to God.
Patriarch Sviatoslav noted that today the UGCC has two wings.
"Some of our faithful are Greek Catholics by origin. These are representatives of traditional Christianity which has its weight because it gives us our roots. And the second wing are Greek Catholics who became sons and daughters of our Church by choice. It is not a tradition. This is a conscious and voluntary choice," the priest said.
According to him, now there are many Greek Catholics by choice, in particular in the East and in the Center of Ukraine.
"In my opinion, in order for an unbeliever to become a Christian, they must meet a real Christian at least once in their life," said His Beatitude Sviatoslav.
In the UGCC, he said, there is a whole evangelistic program, that is, an attempt to reach out to those who have not yet been baptized.
"However, we have ascertained that only one intellectual message is not enough. The division between Christians is also an obstacle to preaching the gospel to unbelievers. To really show the way to God for the person who is looking for him, it is necessary to follow that way. One should have a clear idea of this path," the Primate stressed.
He expressed his regret that we often do not think of those who do not believe in God. We don't pray for them, and they need someone to help them in their search.
Most Popular Articles month